6 Must Have Gadgets for your Airbnb
Do you remember the times that hosting was simply about providing a bed and maybe a breakfast? Well… Time has changed. In 2018, guests wait for more than a simple bed. In today's fast-moving world, people want to save time and energy in their daily lives.
You can provide that comfort for your guest by high-tech devices. They are useful for the hosts as well as for the guests. Technological devices and gadgets are also cheaper than you think they are! Most of them pay back their costs in few months. The attention and popularity that you will receive in the listings will definitely worth the investment. They are also sustainable and better to remember- sustainable is hip!
Here are some smart gadgets that you can easily use in your rental:
Smart Locks
Safety first! Smart locks cannot be stolen or copied as the physical ones. Your guests will feel more secure in an apartment with smart locks and doors. On the other hand, you will be able to track check-in and check-out times without dealing with key exchange. With these smart locks, you can give your guests temporary access to your property. This means that, you don't have to deal with the guests who don't check-out at time. It is also useful for tracking the cleaning service, if you use one.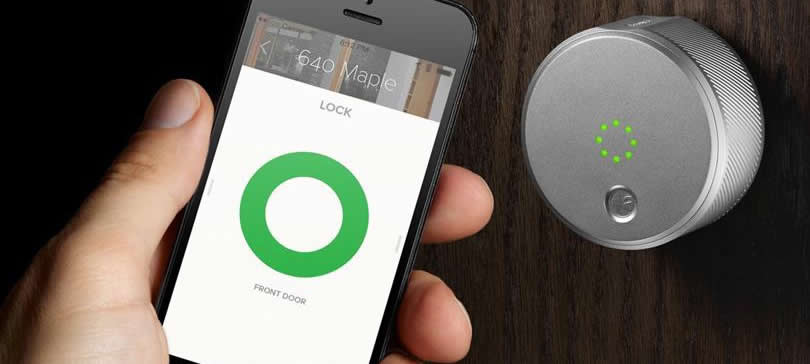 Check it out: The August is a smart door lock connected to your phone (iPhone and Android). You can provide keyless entry to your family and guests directly from the August App. Since it is attached to the inside of existing deadbolt, you can use your regular keys. Although we bet you'll forget how to.
Wireless Charger
Different devices make your house more stylish. But they have more value than that of course! It is 21st century now; we are as closer to the wireless world as we've never been! We don't want to think about different plug types and adapters while we have lots of other things to be worried about. If you still try to solve mingled cables or to find where the plugs are, you might want to use wireless ones! They are stylish, modern and cheap. Your guest will appreciate a wireless charger in the house as we are all glued to our phones and laptops.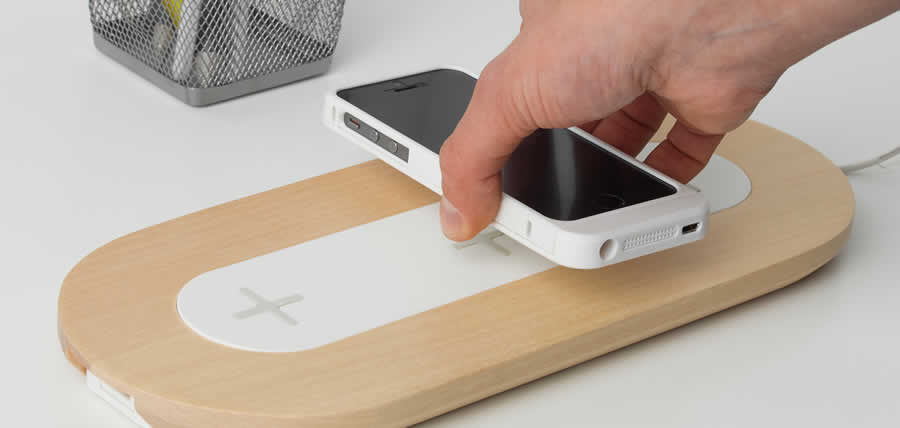 Check it out: We all know IKEA. Swedish furniture giant has the best looking wireless chargers. Nordmärke Triple has three charging areas. It is not as portable as the single ones and designed to sit on the table so that everyone can use it. It comes with two colors and definitely suitable for modern houses.
Digital Guides
Do you already have a welcome pack including brochures about your city, local places, and transportation? What about making it digital? It will be easier for your guests to see it from their mobile phone. Also, it will be more environmental and will save you from time and money that you spend for printing out new ones every time.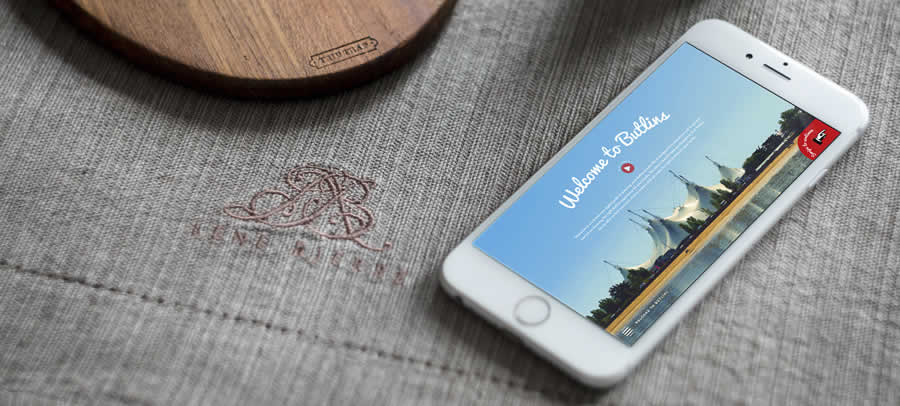 Check it out: Yourwelcome is a vacation rental welcome app, aka a digital guide for hosts. After you received your tablet, you can customize it and convey all necessary information about your listing and the city. It is a cost-effective and modern way to boost your listing. It also has free shipping for some versions and you can cancel your subscription simply by sending an e-mail.
In-home Entertainment
It is an advantage to have a big TV and Netflix or HBO, so your guests can enjoy the time in your house after a busy day. Also because most of the guests bring their own smartphones or laptops, it is better to have an HDMI cable to connect those devices to the TV. You also can provide a smart device like a TV stick or a simple-looking USB. If you have an empty wall, go ahead, buy a big screen projector!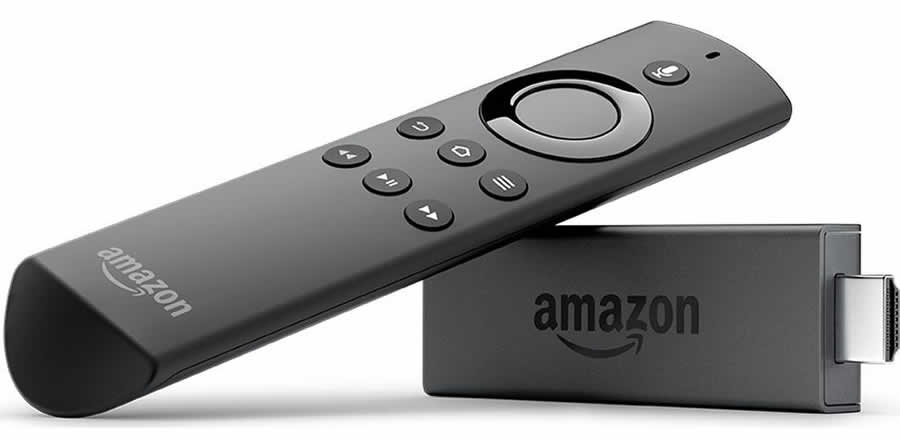 Check it out: Chromecast is basically a dongle you plug in to your TV via HDMI cable that turns it into a smart TV. It is cheap, easy to use and does have a lot of implications! It makes possible to access number of streaming services such as Netflix, YouTube and Spotify. You can use it even to throw content from your Chrome browser to your TV.
Noise Detector
You probably want your guests to feel comfortable in your apartment but some might feel too comfortable and forget the fact that it is your place. If you are not okay with your guests having a party in the house or living with more people than they stated, you might want to use smart devices and apps to be in control.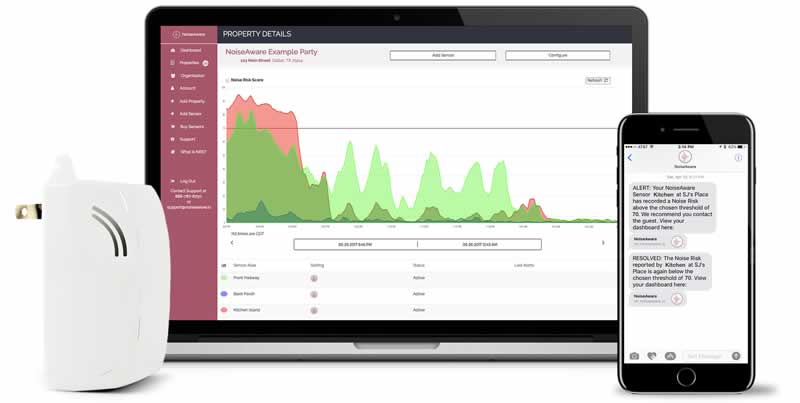 Check it out: Noiseaware is a device that places sensors at the activity zones at your house and monitor the decibels and noise levels at your property to create a noise risk score. You will get an alert if only there is a problem.
Property Management Tools
As a host, there are numbers of details that you need to deal with. It starts with the very first day when you post your listings and will continue until your guests will be satisfied from their stay and leave you a good review. Even if you are a full-time host, it might be difficult to manually send every single message for any reservation or control your calendar in different platforms. If you know what we mean, you might want to look at property management tools like Your Porter App.
Your Porter App automates your messages that you do regularly, sync your calendar and even helps to coordinate your teammates . While it is working for you in the background, you can enjoy your time without even thinking about your daily repeating work!
You can use Your Porter App on your smartphone or computer and check your listing anytime you want! It will save you time at a reasonable and affordable price by fully automizing all these features.
Your Porter App also offers free registration and 14-day trial now! If you manage several listings, it will prove to be the handiest tool with the best pricing out there!