Airbnb Tips for 5 Star Guest Communication
Part 1: From Booking to Checkin
Getting amazing reviews from your guests depends on various factors. As an Airbnb host you can have an effect on some of them and then there are other factors that you cannot change, such as the location of your house, neighbourhood, or unexpected events that may arise. Let's concentrate on the things you can improve to impress your guests before they arrive.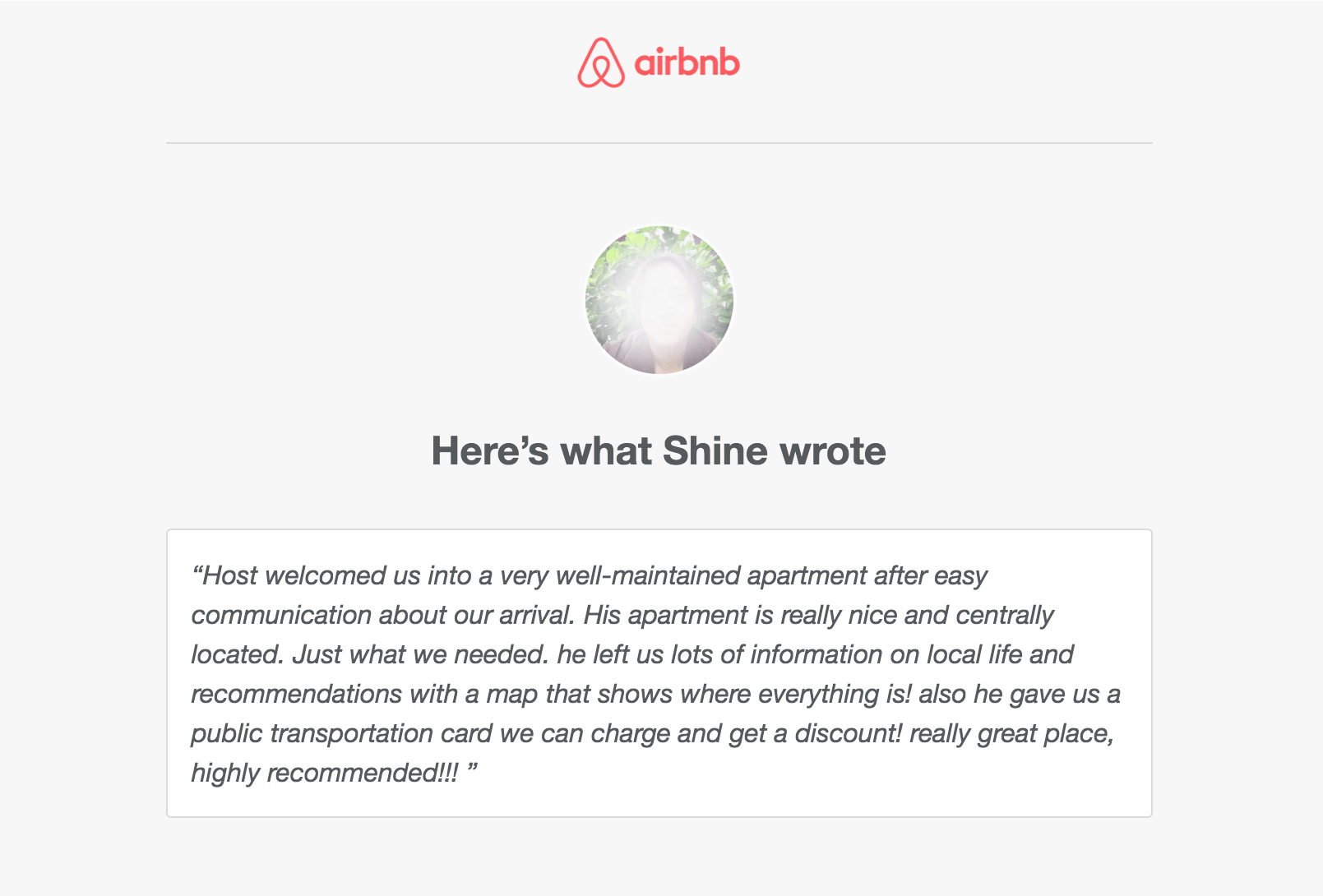 ---
GUEST COMMUNICATION
Communication with your guests plays a crucial role in their overall experience. You should do your best to make your guests feel comfortable until they arrive and get their keys to their home away from home. At the same time, you need to manage their expectations seamlessly so that they are not negatively surprised when they arrive.
Guests usually book their Airbnb several weeks in advance, choosing your Airbnb from many other great options. As an Airbnb host, you need to show that you were the right choice from the first minute.
In order to visualize the process let's say that each guest has the following timeline for an Airbnb reservation:

Important points for an Airbnb Host - Guest Interaction
Send your guests a short and warm confirmation message after they've booked your listing and mention that you will be in touch shortly before their arrival about important check-in details. When your guest books a place, they have already decided that your listing is the best fit for their stay and probably want to take a break from the search process. Therefore, do not bombard your guests with arrival instructions, house manuals etc unless there are only a few days left prior to their arrival.
PREARRIVAL EMAIL
Prearrival instructions should be the highlight of your hosting. You should include:
Clear directions or special instructions about finding your place
Asking for detailed arrival information so that you can organize their check-in in time
Double-checking both sides' contact information
A weather forecast for their stay
Checking to see if they have any special requests
Offering extra services to make their life/trip easier
CHECKIN & ORGANISING THE ARRIVAL
As both an Airbnb host and guest I can say that the most painful thing is organizing check-in on the first day. It is stressful for guests because they are most likely in a city they do not know and they are aware that it is not a hotel, so they do not expect a 24-hour reception (at least most of them do not). The check-in should therefore be as seamless as possible.
Make sure that you ask for your guests' arrival time and the way they will arrive in your prearrival message. It will help you estimate unexpected delays or any possible trouble they might have. For example, a flight can be delayed or if they drive, they might have problems finding your place.
AUTOMATE THE THINGS YOU REGULARLY DO
When you have a good experience with hosting, it is time to automate the good things that you do for each guest. Your Porter App can be a very useful tool which you can use on your smartphone or computer.
You can create your rules and automate your prearrival messages. Let's say that you usually send a message 7 days before a guest arrives. Your Porter App can send those messages for you.
In addition, you can include an online arrival form in your messages to ask for your guests' arrival details. All the information your guests put in the form will automatically appear on your timeline. After that you can add personal notes or to do lists to keep track of everything.
You can also show your guests the weather forecast for their stay and track their flights on the arrival date to organise a seamless check-in.
All these automation features will save you time and your guests will love the personalized way you treat them.
You can register for Your Porter App for free now and start trying its useful features. If you manage a single listing, this tool is free for you. If you manage several listings, it will prove to be the handiest tool with the best pricing out there.