How to Manage Your Airbnb Remotely
You want to take a well-deserved break from the city life? You have a rental but you decided to move to another country? You're looking for a reliable and flexible business model? Being a good Airbnb host requires a lot of work, it is no secret. Yet, it doesn't require you being around! You can go to that tropical island or move to the other side of the world and still handle your Airbnb quite smoothly!
Here is how…
Consider using smart locks
The first thing that should be handled is taking your guests inside the house. So…the keys! You can manage your keys via your phone by using smart locks. As we mentioned in our previous writings, smart locks are more comfortable both for you and your guests as they are easier to use. Your guests will feel more secure as the keys cannot be stolen, and you will be able to watch check-in/check-out times. It is also very useful for tracking anyone who enters your apartment such as the cleaning service, considering you'd use one since you are a remote host now.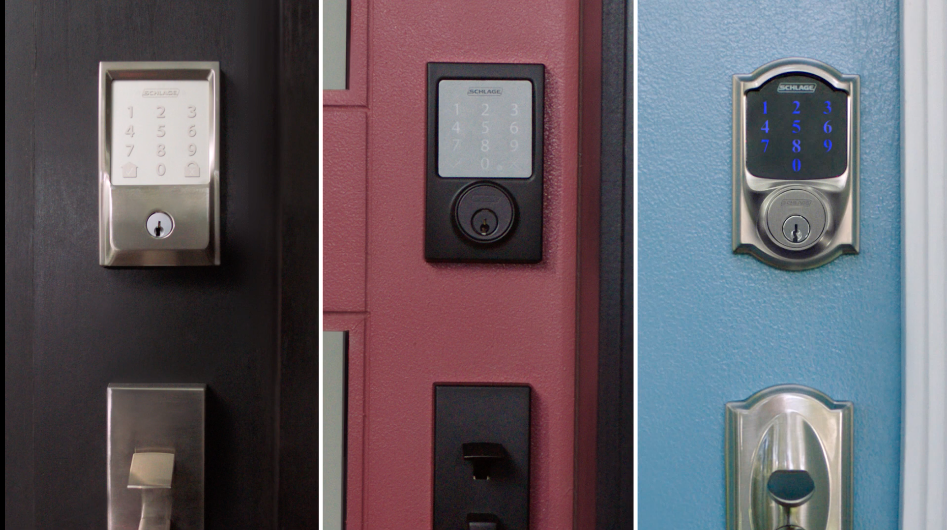 Find a reliable cleaning service
After your guests get into the apartment, the first thing they will realize is whether the house is clean. You may be used to clean it yourself after every guest. Well, that has to change… You need a professional cleaning service from now on. A cleaning service will handle the rooms and the mess after each guest and do the laundry for towels and sheets. Also, as they are professionals, they often clean the places that you don't even realize before, such as cobwebs, chandeliers, and heaters.
Provide practical information
You should provide some further information for your guests such as Wi-Fi password or check-out time. Of course, you can always go crazy and include more, such as cafés&pubs nearby your house, timetable of the public transportation or even personal tips about local places to visit. Remember, you do that for yourself as well as your guests so that they won't text you about the basics. So, be clear and be informative. We also recommend you to automate your guest communication as most of it is repeating tasks. You'll be saving hours!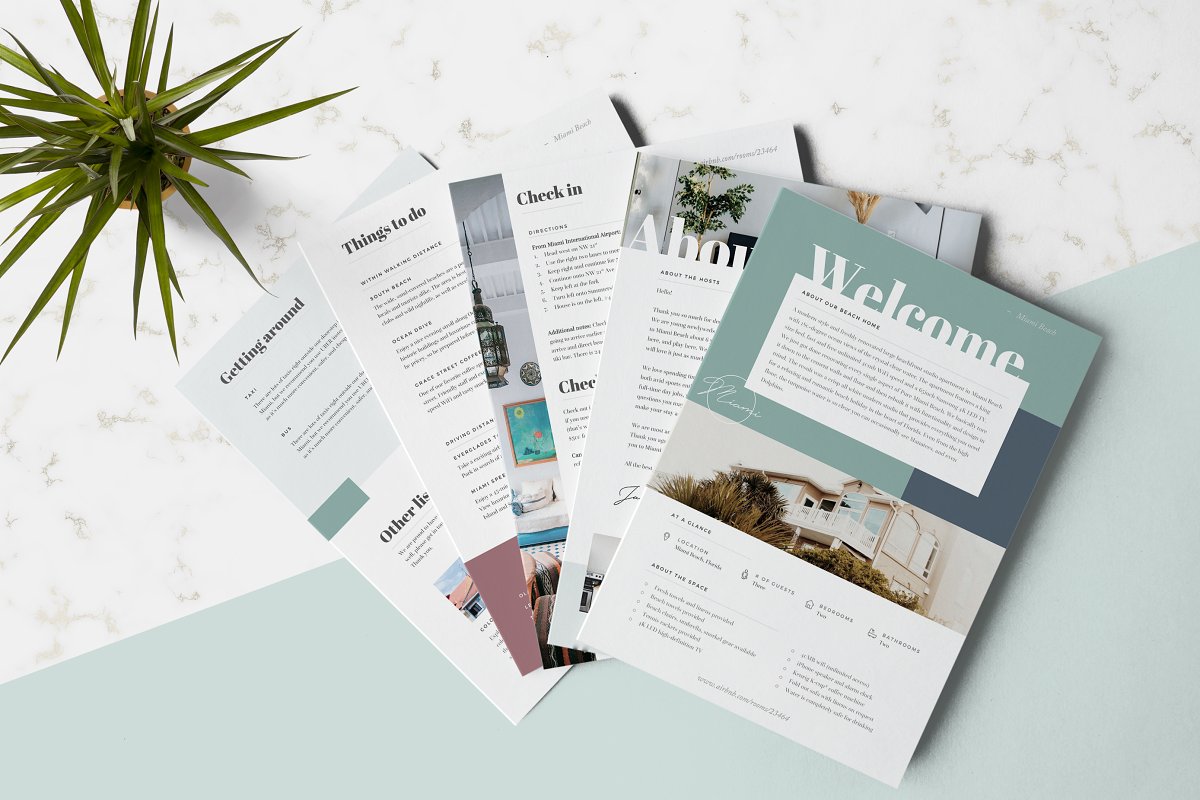 Be prepared for the worst
We all heard of Murphy's law, right? If you are going to manage your Airbnb remotely, you'd better be prepared for the worst-case scenarios such as overflowed toilets, electricity cut-offs, and possible property damages. For less stress in this kind of cases, you might want to have numbers of support services such as a backup cleaning service, a handyman or a plumber. If you want to go further, have the number of pest control or local laundry in your phonebook. We hope you never need them but better to be safe than sorry - fingers crossed!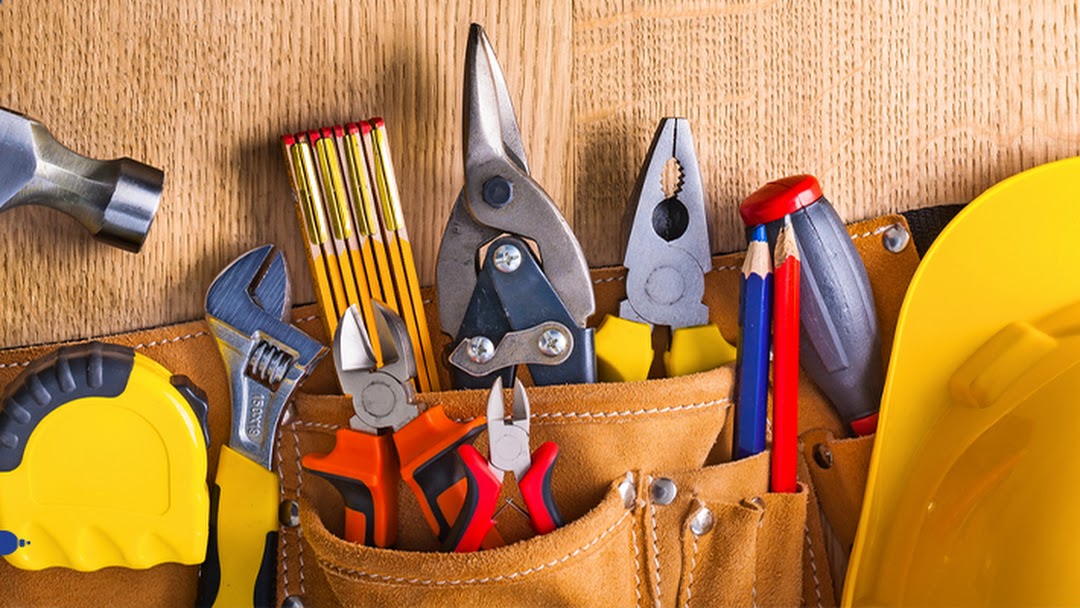 Coordinate your team
Since you're not around to coordinate your team, you might also think to automate your communication with your teammates. This is especially useful when working with professionals, as they also have a busy calendar. You can send to your team automated messages about the upcoming tasks and help them to plan their schedule in advance. All they need is an internet connection and you don't even have to share your Airbnb account!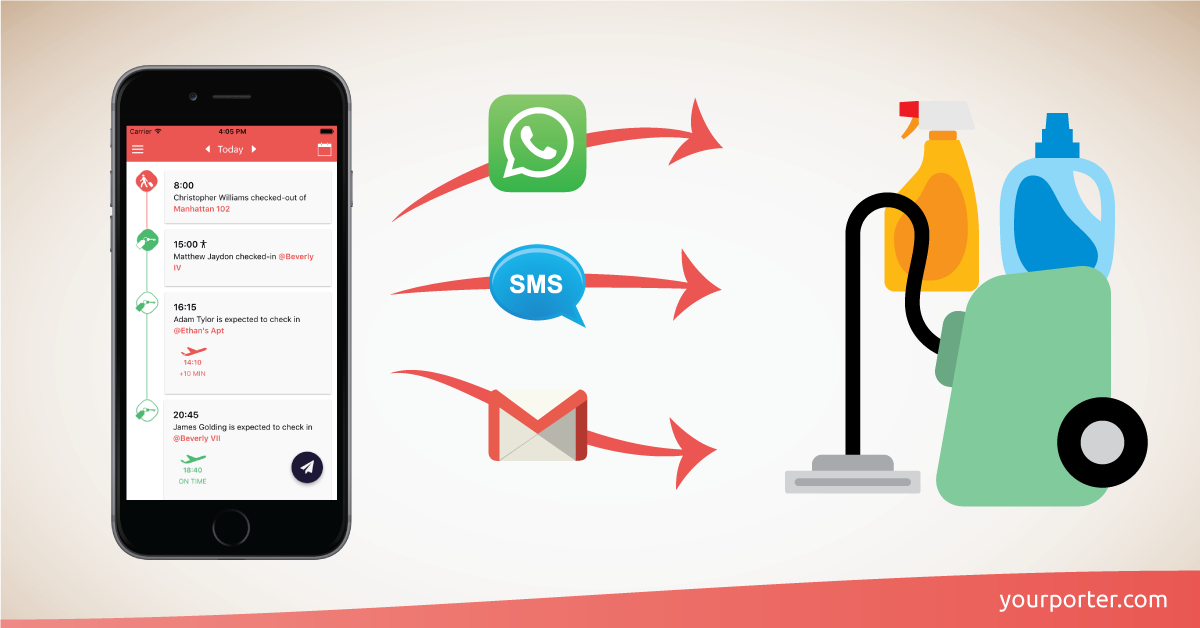 Need a hand?
Being a remote host comes with some details you need to think about and automating them is the best way to deal with possible problems with minimum effort. To save valuable time at a reasonable and affordable price, you might want to check out Your Porter App.
Your Porter App improves your guest communication by its message automation feature, syncs your calendar and helps you with not just better but also easier team management. You can use your own message templates and create different rules for your rentals.
Free registration and 14-day free trial are good reasons for trying Your Porter App now! If you manage several listings, it will prove to be the handiest tool with the best pricing out there!
Writer
Irem Itisken is a sociology student who has a strong passion for writing and enjoys spending her time in the library to do research on whatever topic she is interested at that moment. She likes hanging out with friends and to observe people's daily behaviors. She hopes to inspire you by her insightful writings.