Collecting Auto Payments
If you've already linked your Stripe account to Your Porter App, you can collect payments from your Bookingcom guests; besides, it's possible to automate payment processing through Your Porter App for the Bookingcom reservations.
Whenever you receive a new reservation from Bookingcom, we automatically send your guests' credit card details to Stripe, and Stripe checks the credit card details if they are valid or not. If the credit card is valid, a customer object is created on your Stripe account.
Once the credit card details are stored in your own Stripe account, you are able to charge the customer anytime you prefer according to your policies. Here is where Your Porter App's automated payment rules take place to ease your job.
You can create an auto-payment rule from Menu > Booking.com > Auto Charge Rules, then we will charge your Booking.com guests automatically according to your rules.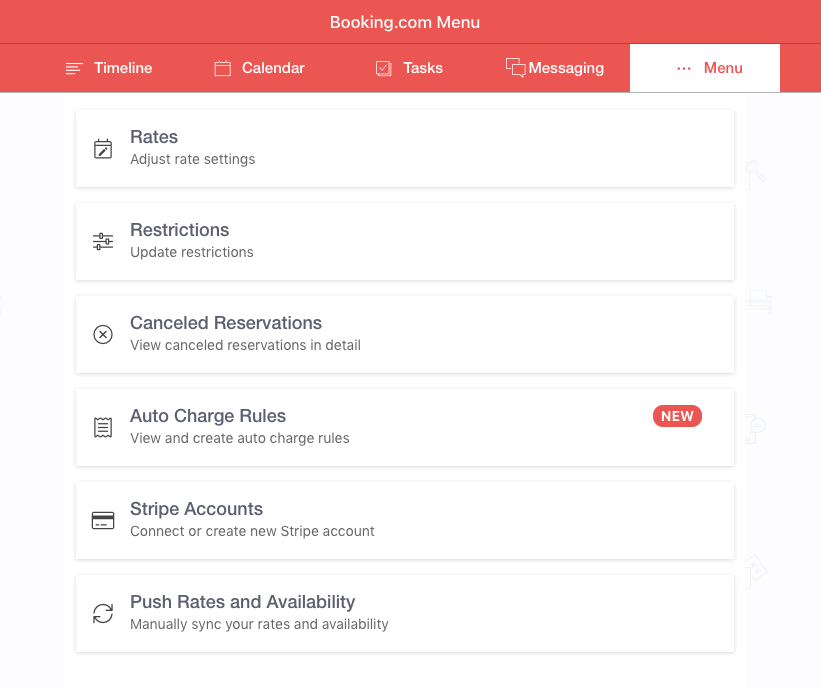 First, you need to choose an auto-charge schedule for your Bookingcom reservation. You can opt to charge your guests on the reservation date and/or on the no-refund period (x days before check-in).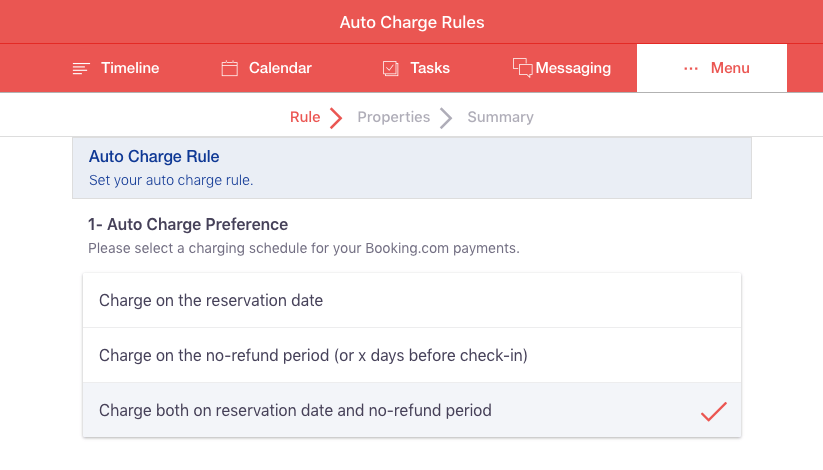 According to your auto-charge preferences, you can also decide how much you want to charge your guests for accommodation, distribute the auto-charges on the basis of the schedule you set and determine whether you include the taxes and other fees to your rule.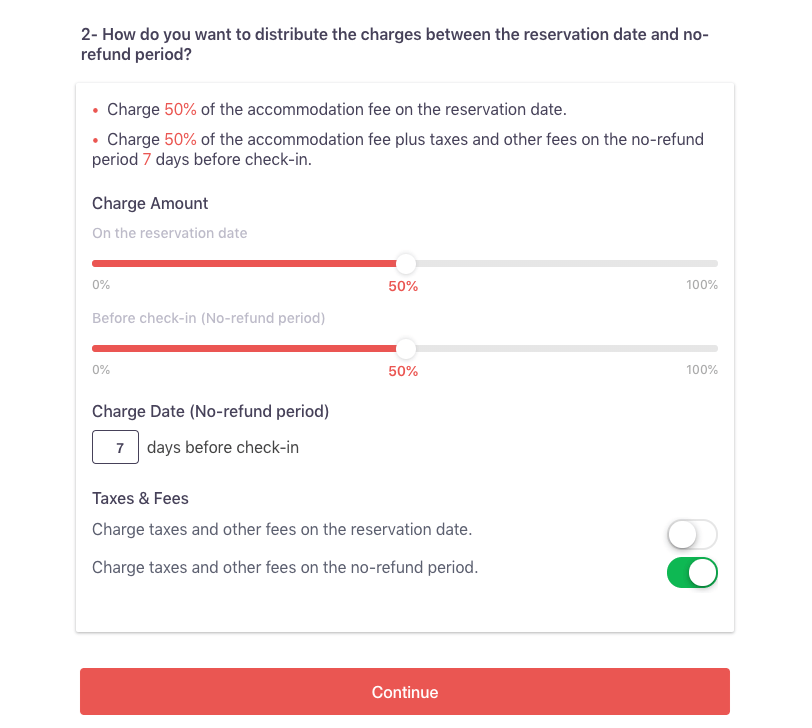 Please bear in mind that you need to handle the amount which is not included in your auto-charge rule manually.
After you click Continue , you can select the properties to include in your auto-charge rule. If you wish, you can set an auto-charge rule for each of your properties separately or create one rule that applies to all. In Summary, you can review your auto-charge rule and related properties before activation and then click Confirm.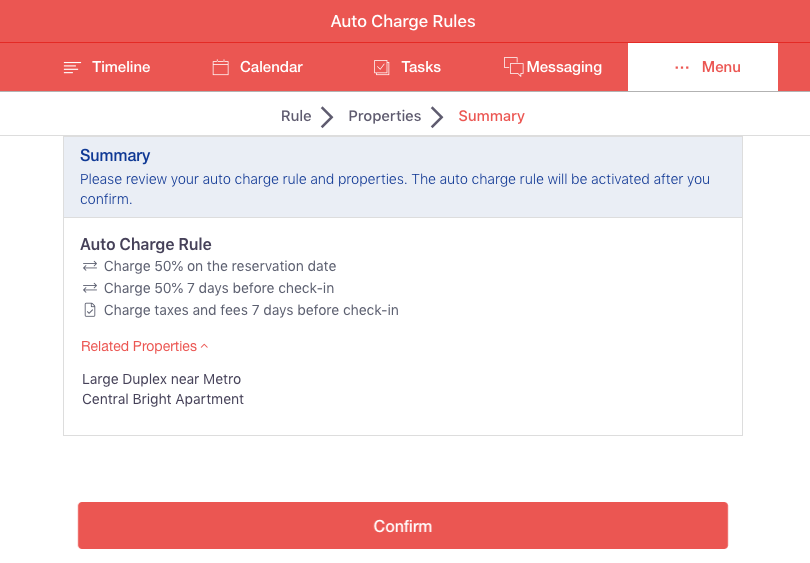 Once you created an auto-charge rule, you can update it by clicking on Edit at the bottom of your listing either one by one or click Bulk Edit to apply the same auto-charge rule to the multiple listings. Once you apply Bulk Edit, it will override your existing auto-charge rules. If you wish, you can also disable the auto-charge rule for the related listing by toggling off the button.