Link Booking.com Account with Your Porter App
Your Porter App works as a connectivity provider for Booking.com and requires you to connect your properties to Your Porter App. In order to establish this connection, go to Booking.com Extranet and click on your property. After that click on Account on the top right corner of admin panel. Choose Connectivity Provider.
You need to
Disconnect
from your current provider, if you are already using one. After that, you can make a new connection request to Your Porter App.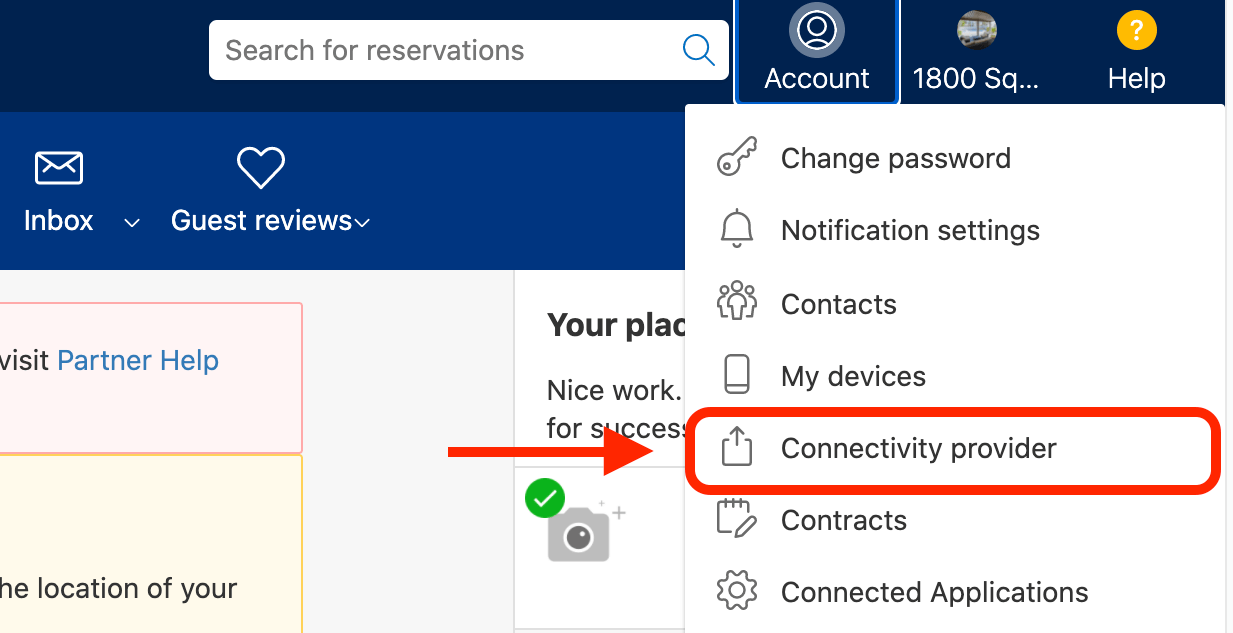 Start typing Your Porter App and select Your Porter App as your provider. Choose Reservations, Rates and Availability, and Messaging as connection type. Accept the IT Provider Agreement and continue. If you have multiple properties on Booking.com, you need to make this request individually for each property.
Now go to Your Porter App and click Menu > Booking.com. Enter your Bookingcom Property ID and click on Start.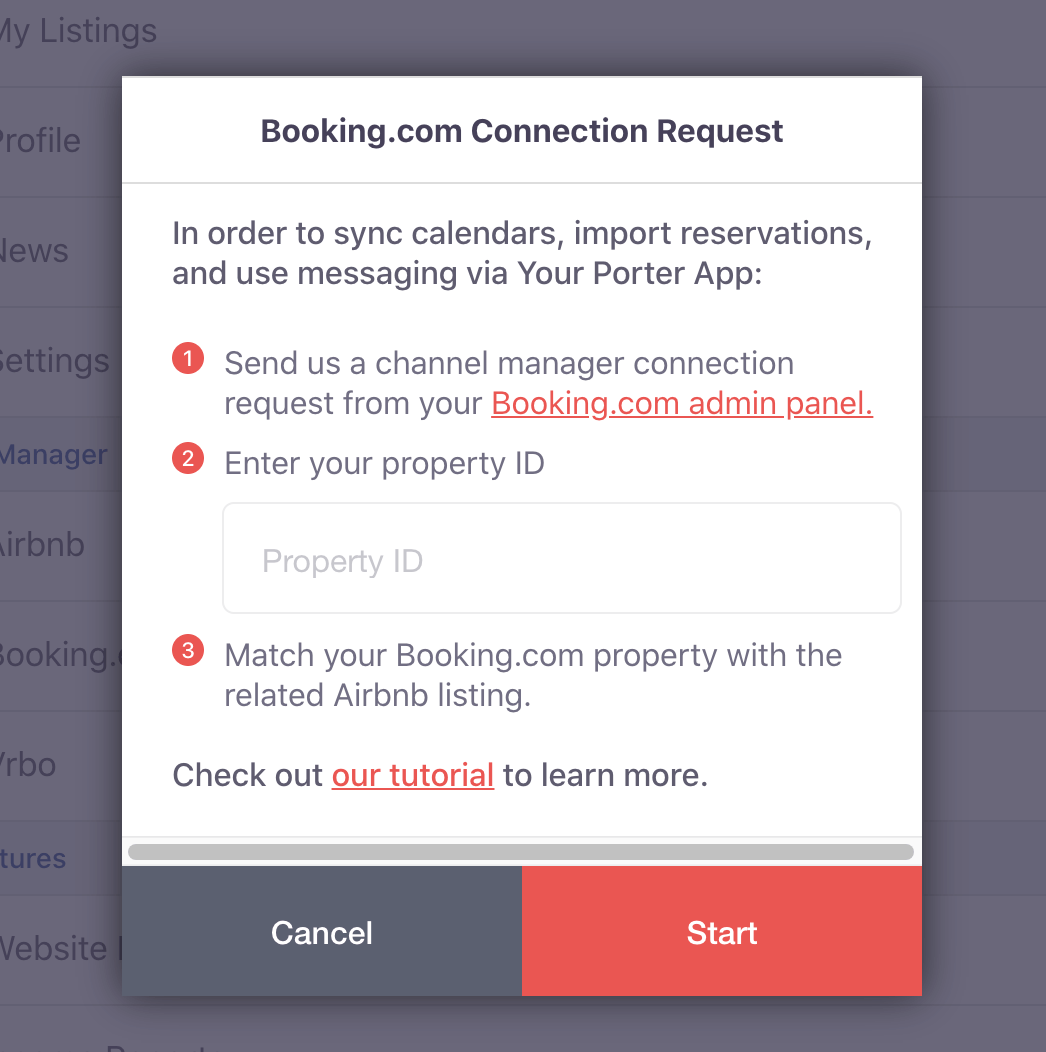 Next Step: Match Airbnb Listings with Booking.com Properties