Match Airbnb Listings with Booking.com
After you initiated the connection between your Booking.com account and Your Porter App, you will be directed to Menu > Bookingcom > Match Properties section. You will see all of your properties and rooms on Booking.com.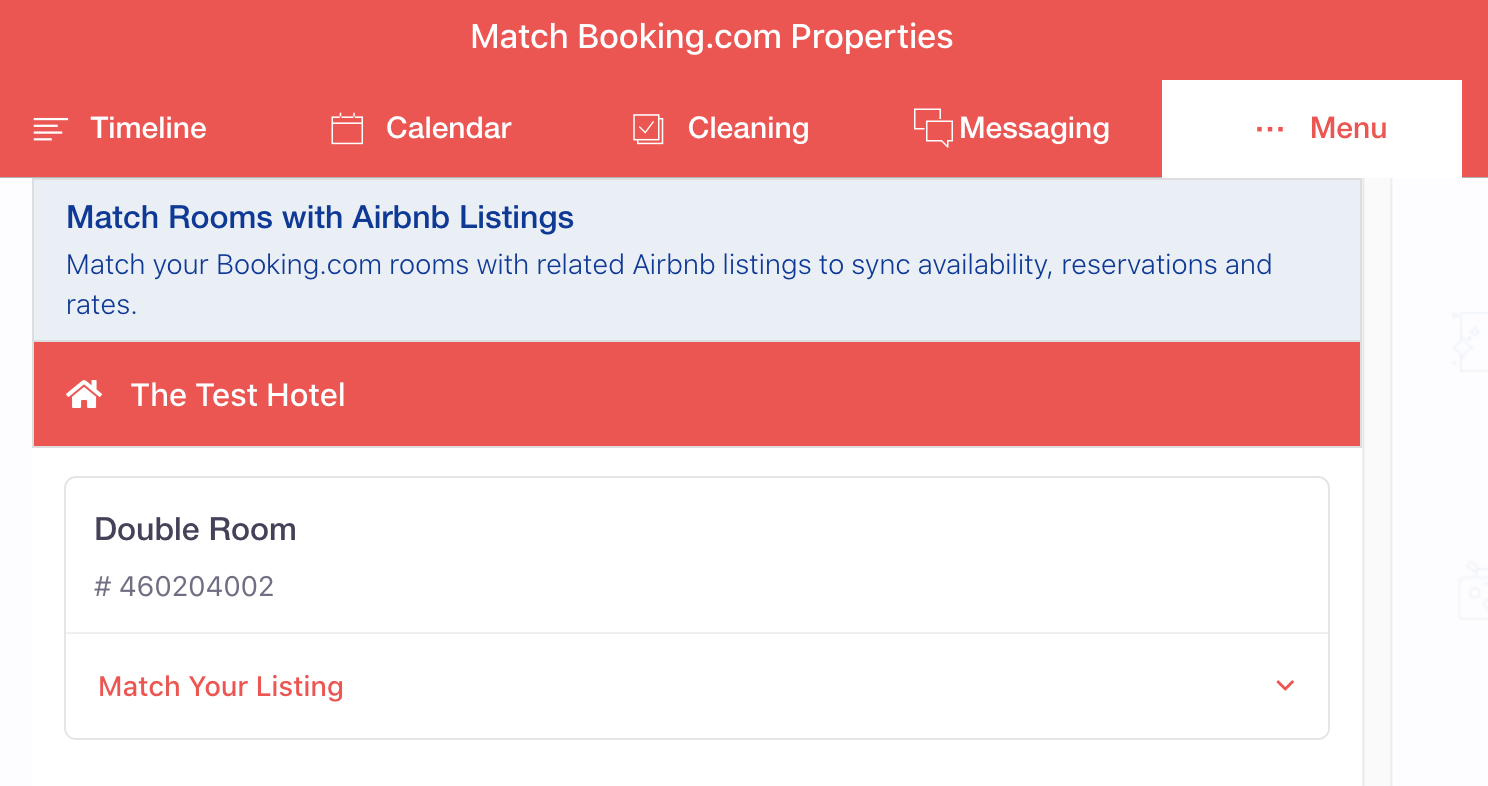 Choose your Bookingcom property and click on Match Your Listing button. Then you can select the room which matches the current Airbnb listing. We will finalize your connection after you click on the Match button. This usually takes less than 24 hours. We will inform you via email once your connection is activated.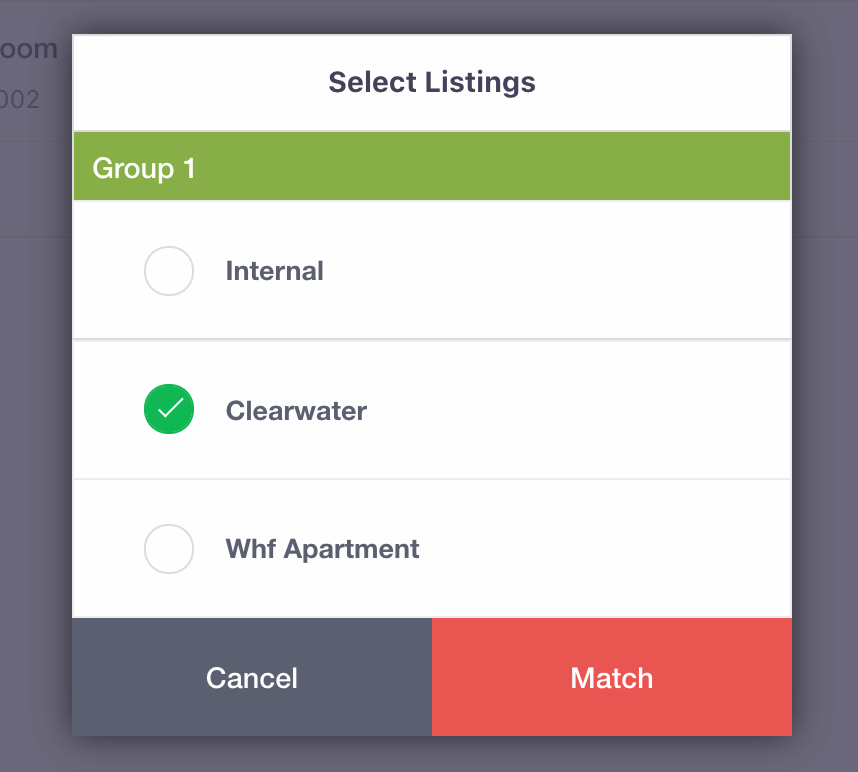 If you have more than one Airbnb listing which stands for same Booking.com room with multiple availability, you can match multiple Airbnb listings with single Booking.com room type.
If you have multiple Bookingcom properties, you need to repeat this process for each property by going to Menu > Bookingcom > Match Properties section.
You can adjust your pricing rules and setup your payment processor while we are finalizing your connection.
----------------------------------
An Alternative Way to Match Your Listings
We showed you how to match your Bookingcom properties with your Airbnb listings on the property level.
After you connected your Bookingcom properties to our platform from Menu > Bookingcom section, it is also possible to match your Airbnb listing with the related Bookingcom property on the listing level as well. To do that, go to Menu > My Listings and click on a listing to start. Choose Add Another Channel in the menu which appears at the bottom of the screen.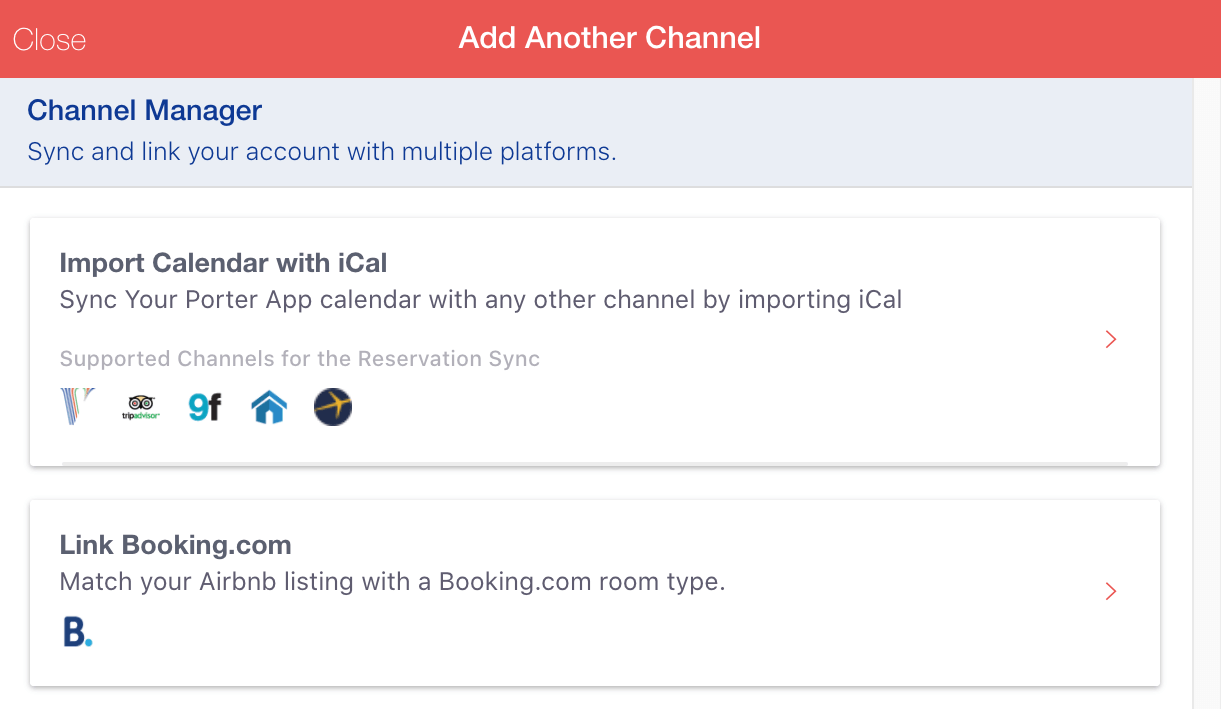 On this screen, you can click on Link Booking.com and follow the steps to match your listing with the related Booking.com room.