Pricing View
If you click to the Pricing View, you will directly see your Airbnb calendar and prices. The letter R is for 'Reserved' which means you have an Airbnb reservation for that day. The letter B is for 'Blocked' which indicates that your listing is not available for that day. When you get a reservation from another channel than Airbnb, we block your calendar in Airbnb, so you see 'B' letter in the Pricing View .
You can update nightly prices from this screen. Also, you can manually block your calendar and change minimum night stay on this page. If you click on the white box above the prices, a new page will be opened and you can edit that night's price here.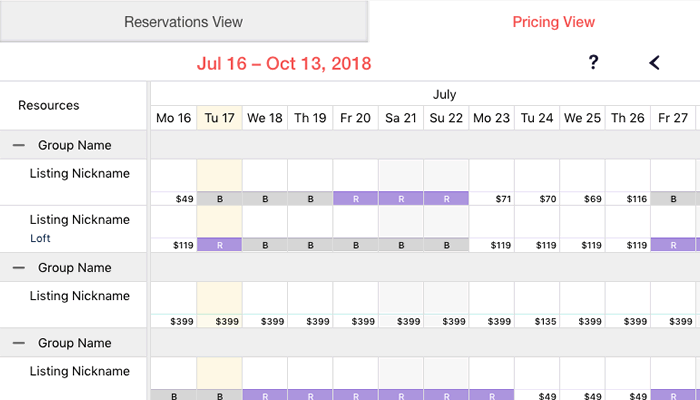 If you want to add a longer reservation, or update your minimum night stay settings for a long date range, please select a random date interval. On the following page, you can change the date range to the specific dates that you want to update.