Pricing View
If you click to the Pricing View, you will directly see your Airbnb calendar and prices. The letter R is for 'Reserved' which means you have an Airbnb reservation for that day. The letter B is for 'Blocked' which indicates that your listing is not available for that day. When you get a reservation from another channel than Airbnb such as Bookingcom, we block your calendar in Airbnb, so you see 'B' letter in the Pricing View.

You can update the nightly prices, availability and minimum duration of stay settings from this screen Calendar> Pricing View. Also, you can manually block your calendar on this page. If you click on the white box above the prices, a new page will be opened and there you can select the dates you want to edit by clicking on the boxes under 'From' and 'Until'.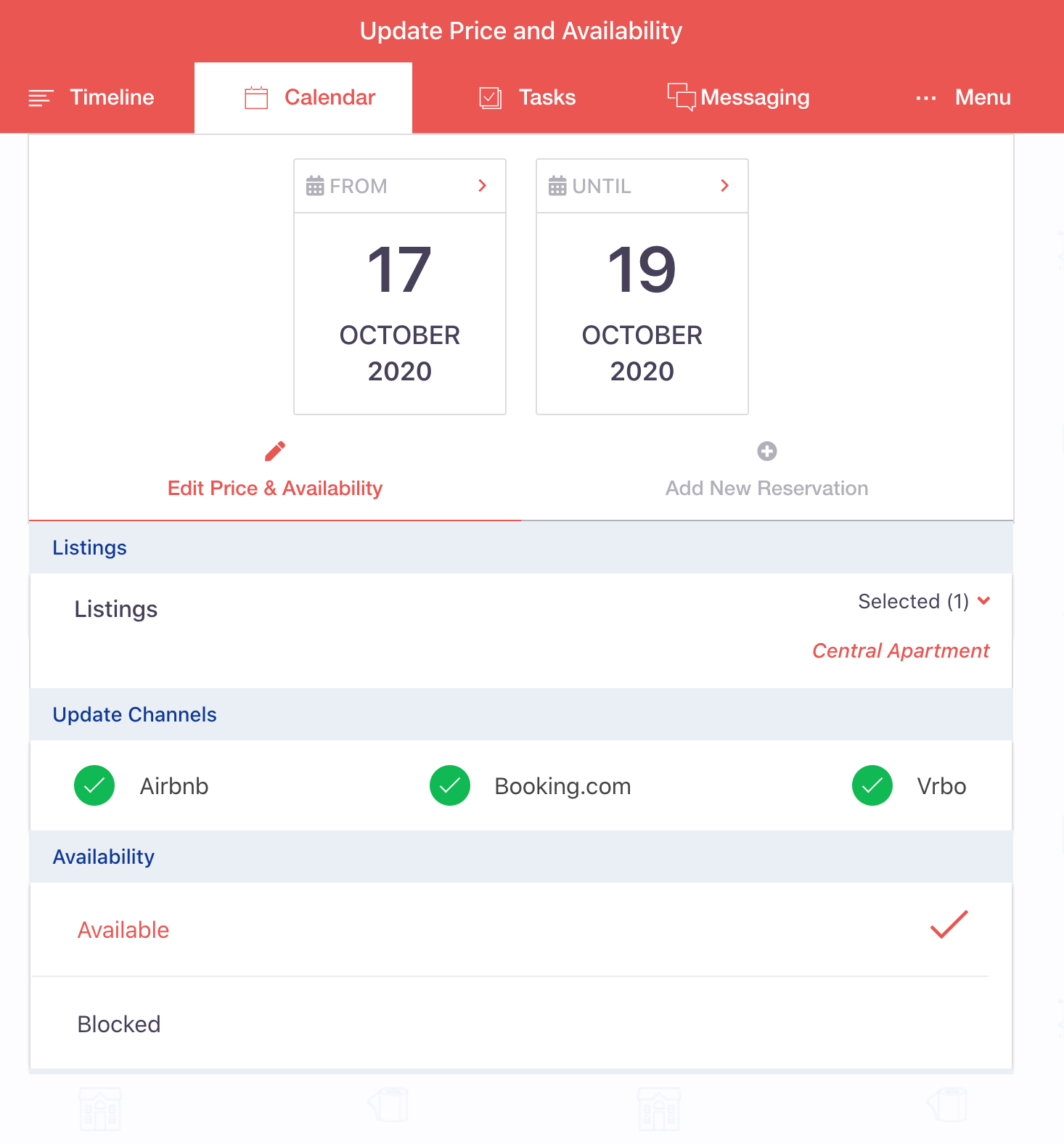 You can choose to make the listing either 'Available' or 'Blocked' on this screen, and these changes will be applied to your connected channels such as Bookingcom and HomeAway according to your selection.
Please be careful while adjusting prices or availability on your calendar. When you make a bulk edit on the Pricing Calendar, you may open already booked dates.
You can select more than one listing to update the rates, availability and minimum duration of stay settings simultaneously.
On this page, you can also apply Rule Sets that you have already created to your listing by choosing the related dates and the listing, please note that once you apply the rule-sets, they will override your existing pricing and availability settings for the chosen dates.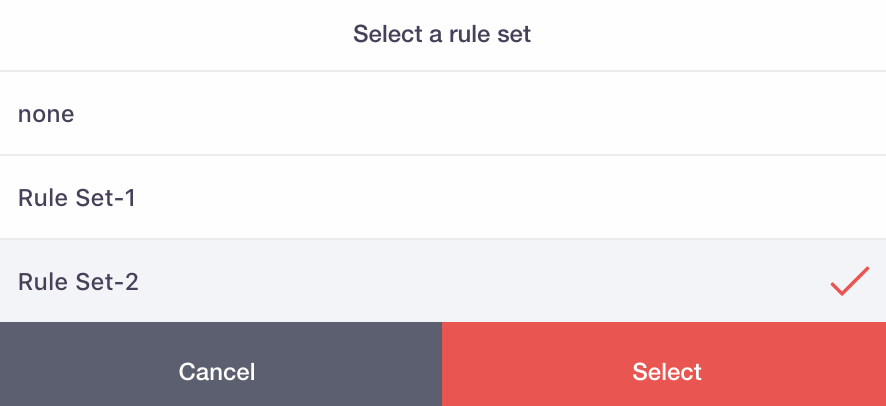 Please bear in mind that on a mobile phone, you need to keep pressing the date box for 3-4 seconds until it changes the color. After that, you can move your finger and mark the dates you want to change. When you release your finger, a pop-up for editing prices will appear. If you click on "?" icon in the top right corner, you can see a small animation regarding the instructions as well.