Cleaning Reports
Cleaning Reports shows a detailed overview for your tasks. You can view your upcoming or past reminders from Cleaning > Cleaning Reports.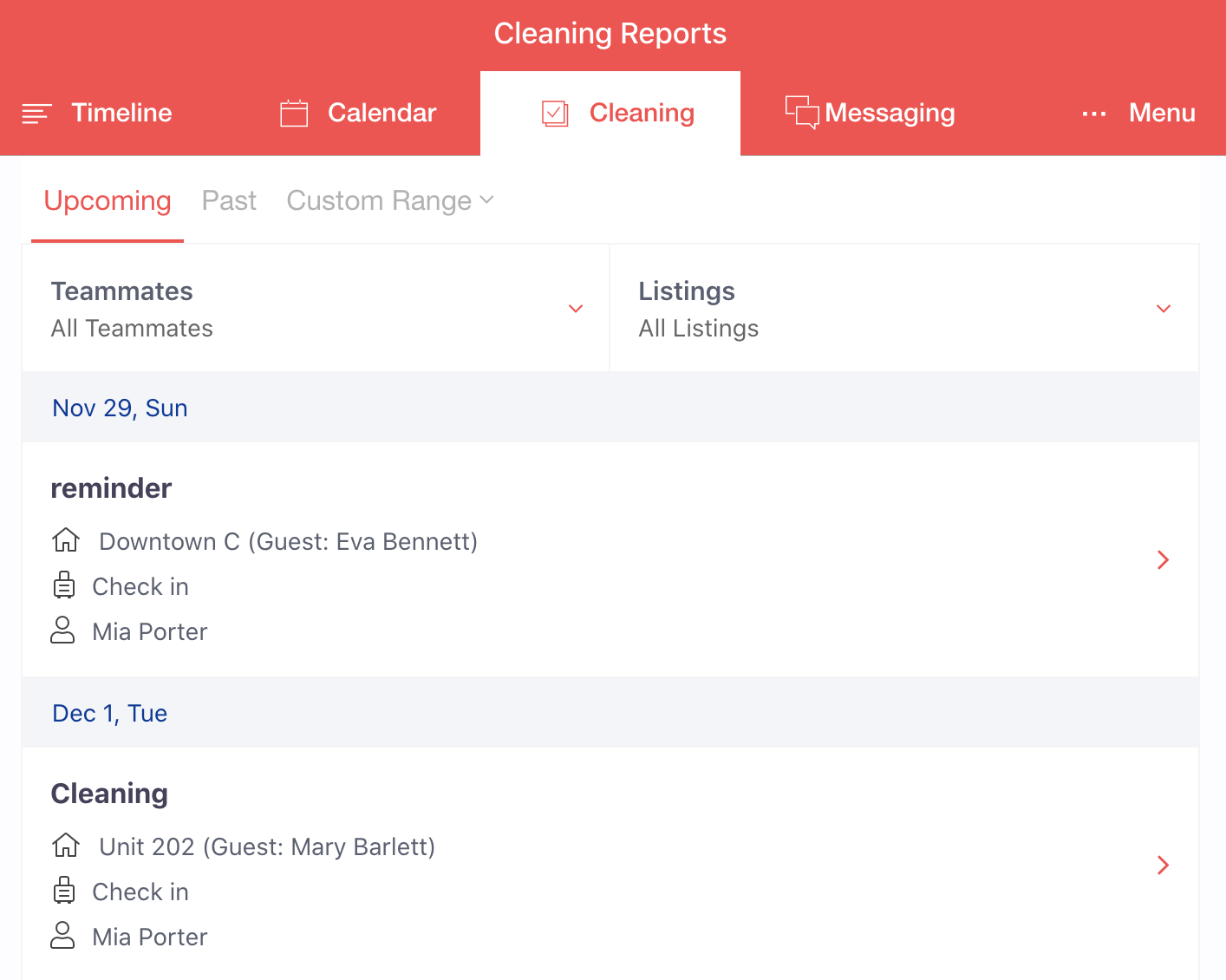 You can switch between upcoming and past tasks from the interval at the top. You can also filter your tasks according to Date, Teammate, and Listings.
Editing Your Tasks
You can manage your upcoming tasks from the reports and make changes for specific reservations. For example, you can assign a task to a different teammate or you can change the checklist for a certain reservation.
You can make these adjustments by simply clicking on the related reservation.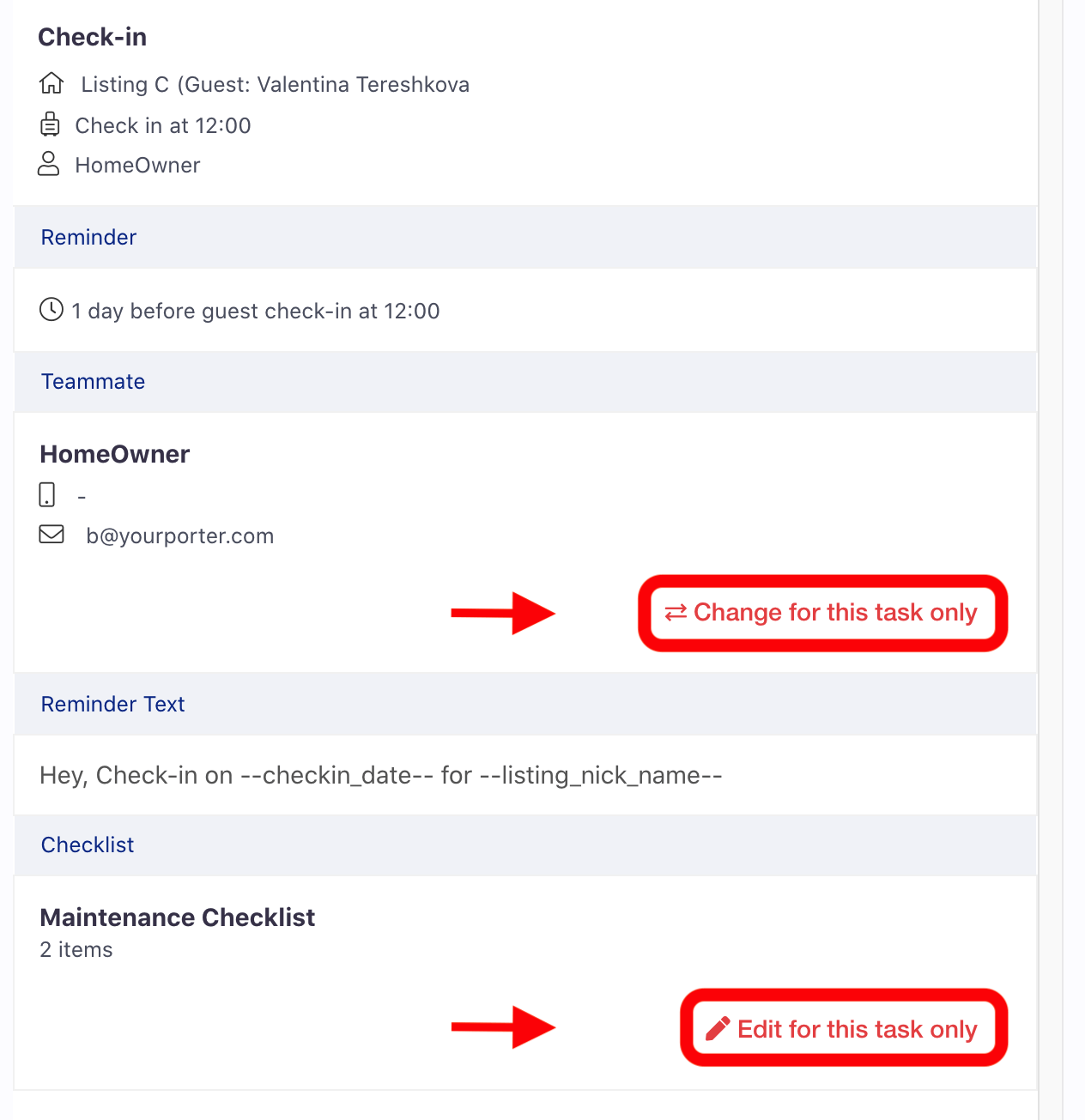 The changes you made will only be applied to your selected reservation.