Daily Reminders
Your Porter App can send automated daily reminders to your teammates to inform them about operational tasks like cleaning, check-in, check-out, and laundry. For example, If you have cleaners, you can send them a list of cleanings one day before the reservation and remind them of their job.
This feature is very useful if you do not want to share your Airbnb account with your teammates or you have reservations coming from multiple platforms. You can choose which information to include in your reminders.
You do not need to share the guest name with your cleaner, you want your key exchanger to know the name and phone number of your guest. In this case, you can create two different reminders, and include different content to each of them.
In addition to check-in and check-out related tasks, you can send a message to your teammates whenever a new reservation comes., You can notify your related teammate or the homeowners. Your teammates will receive an email or SMS (text) message with a summary of the task (name, listing, date) and a short link to reach details about those tasks. Your teammates do not need to download any app to reach those details. They will be able to see the task details by clicking the link you shared with them. This link will be updated in real-time, therefore, if you receive a new reservation, it will be shown on this list.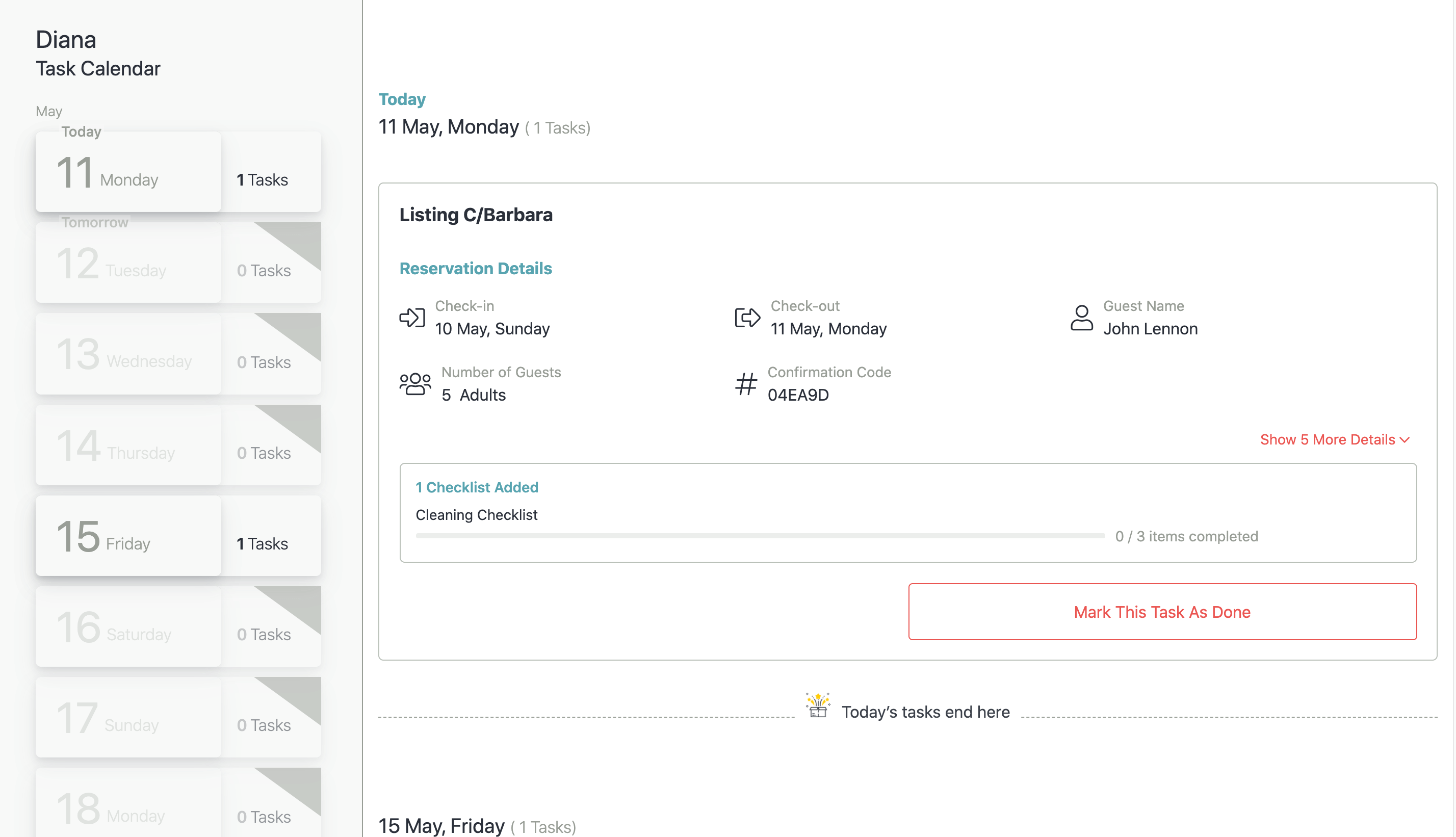 Your teammates can see the tasks, and the checklists you included on this task list. They will be able to mark their tasks as completed. In this case, you will get a push notification to your mobile phone from Your Porter Apps. This way, you can follow up on the tasks you assigned to your teammates.