Overview of Expense Tracking
As all of the income coming from your rental activities are already stored in Your Porter App, logging expenses on the same platform is useful to have a general overview for operations. That's why we designed a simple and easy to use expense tracking feature within Your Porter App.
You can view all the expenses and filter them according to Date, Category and Listing.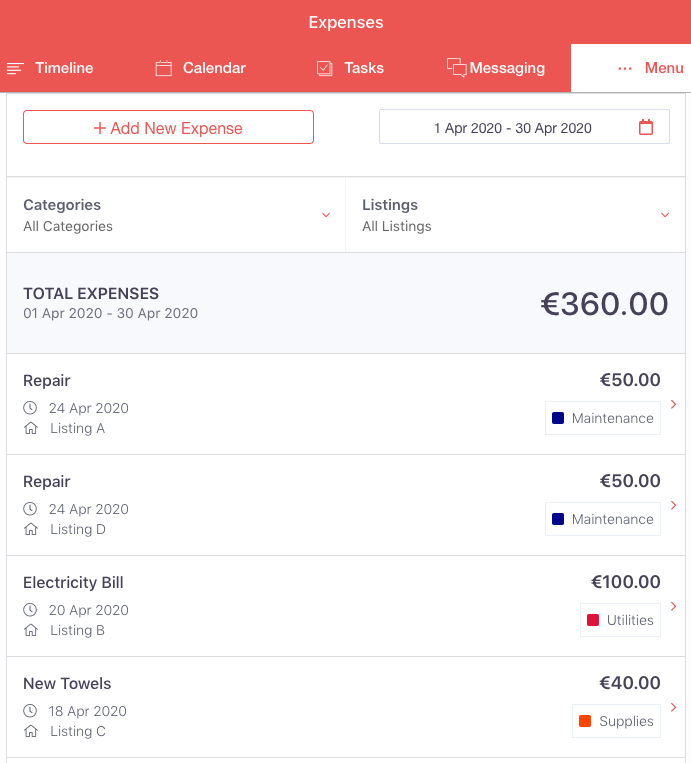 If you have some expenses which will be billed to your homeowners, you can easily mark them when you create expenses and they will appear automatically in the homeowner statement.
Adding expenses is super easy within the mobile and web app, so you can keep your data as lean as possible, and get reports whenever you need.