Establishing 2-Way Sync
It is very important to have a seamless connection between all of the platforms and Your Porter App. Therefore you need to establish a 2-way sync between all of the reservation channels.
Even if you are dedicated to Airbnb only, there are serious benefits of establishing 2-way sync between Your Porter App and Airbnb to update calendars regularly to get more exposure on Airbnb search results.
Very similar to importing reservations from Airbnb and other channels to Your Porter App, this time you will take Export Link of Your Porter App and import it to Airbnb and other channels to complete 2-way sync between different platforms.
In order to get your unique Export Link for each listing, you need to go to
Menu
>
My Listings
>
More
>
Export Link
.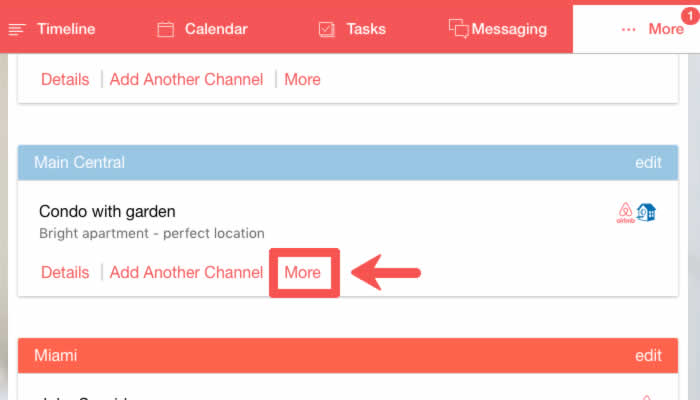 After you copy the Export Link from Your Porter App, you need to import it to other channels as an external channel. This way you will be able to block already booked dates on other channels. In addition to that, this link will update your calendar regularly and give you a boost on Airbnb search results.
You can find the import calendar settings under availability or calendar settings in most of the channels including Airbnb.
Although we suggest 2-way sync via iCal for all channels including Airbnb and Booking.com, Your Porter App's advanced API connection allows those 2 channels to sync real-time if they are properly set up.
If you successfully activated Booking.com sync, you do not need to take any further actions to block occupied dates on Booking.com calendar.