Link Other Channels
Your Porter App can sync your calendars across many popular platforms like Booking.com, HomeAway/VRBO and TripAdvisor. You can find a list of the supported channels below.
Airbnb


Direct API Integration

Booking.com


Direct API Integration

VRBO


Calendar/ Reservations Sync

TripAdvisor


Calendar/Reservations Sync
Expedia


Calendar/Reservations Sync

CanadaStays


Calendar/Reservations Sync

9flats


Calendar/Reservations Sync

All Other Channels


Calendar Sync
In order to link your other channels, you can to go to Menu > My Listings and select your listing.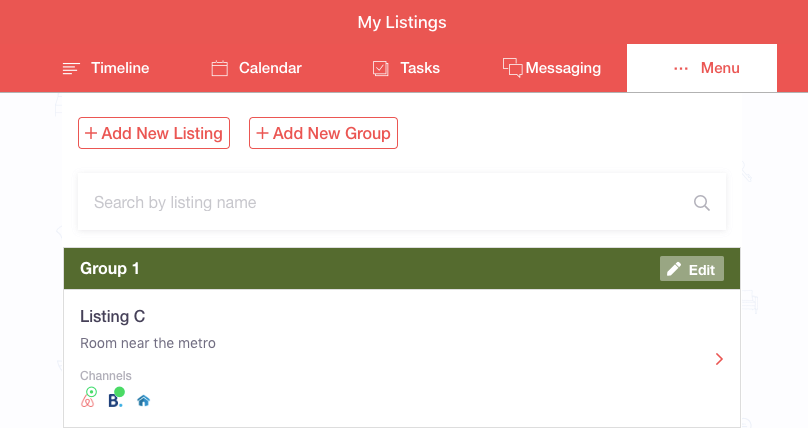 Then, you need to select iCal sync for all channels except Booking.com. If you want to integrate Booking.com, you can read more about it in the related section of our documentation.
You need to copy Export Calendar Link from other channels and import into Your Porter App. Most of the time, those links can be found under Availability/Calendar settings on different platforms.
When you copy the calendar link from other platforms, you simply need to paste it into the required field and submit. You will see an icon next to your listing as soon as you submit your new channel.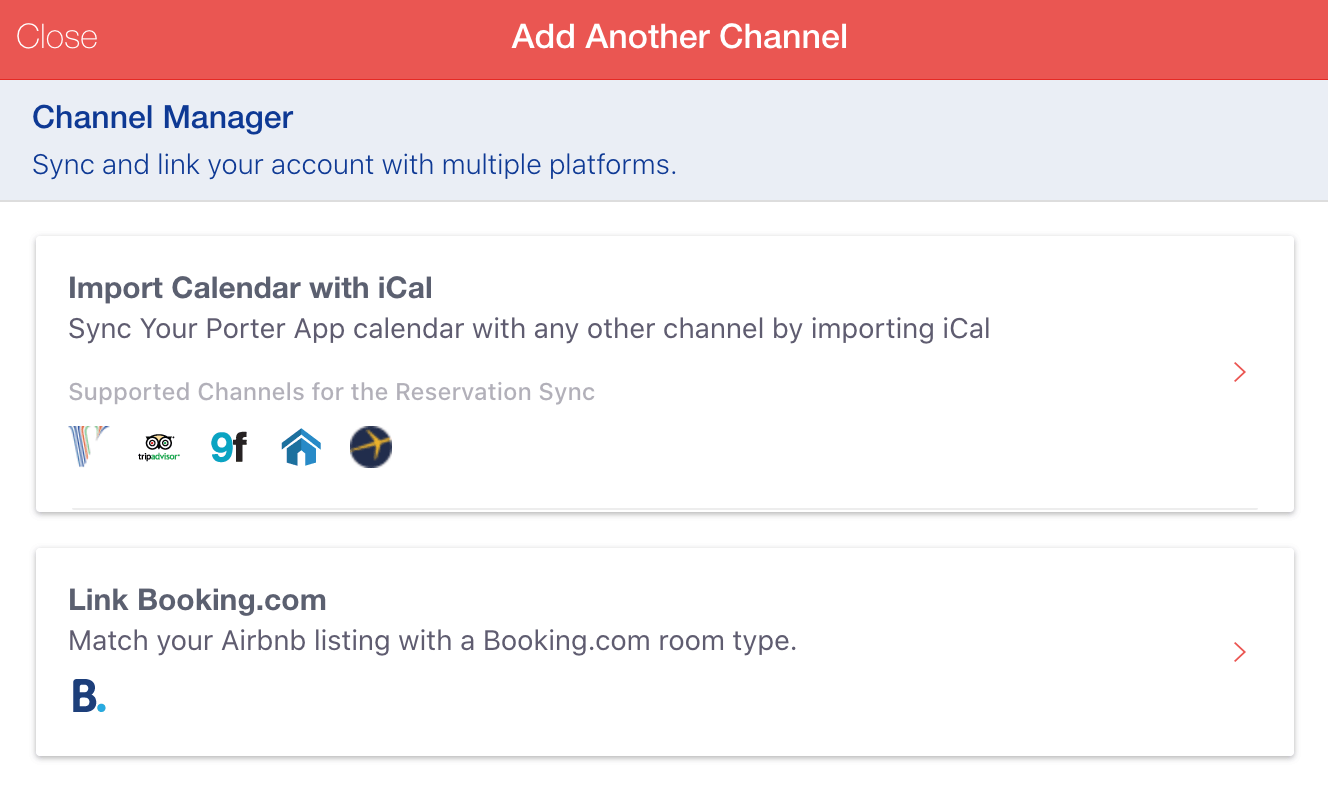 Calendar & Reservation Sync Supported Channels
Your Porter App supports calendar & reservations sync for VRBO, TripAdvisor, Expedia, CanadaStays, and 9flats. We will automatically import reservations from these channels and show them on your timeline and calendar. Please keep in mind that the guest information which is shared in iCal links varies between different platforms. Your Porter App shows all available information which can be acquired via iCal connection.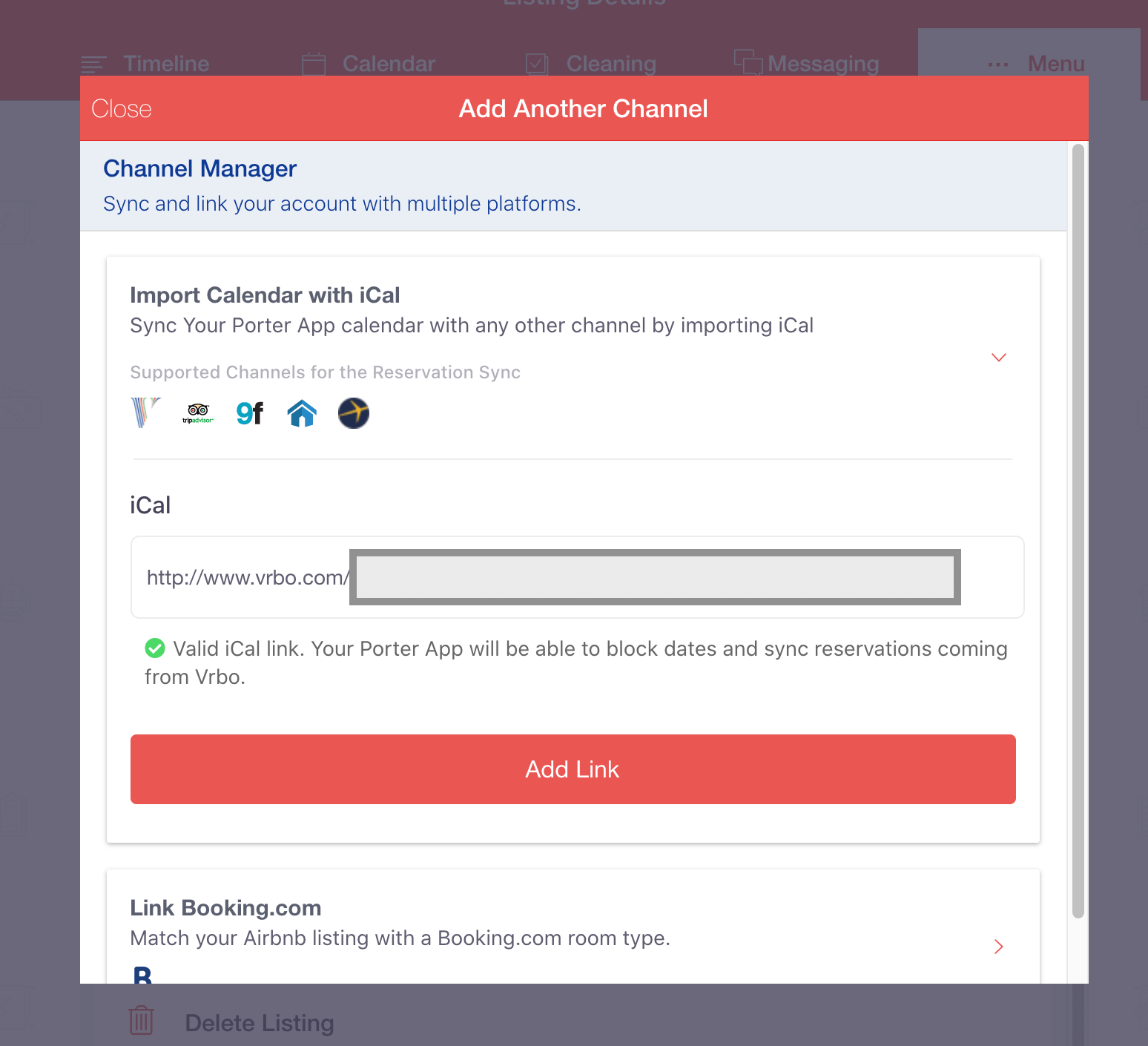 Calendar Sync Suported Channels
Your Porter App supports all other channels for iCal calendar sync. For the channels that are supported for calendar sync only, your reservations will be imported as blocked dates to your Your Porter App calendar.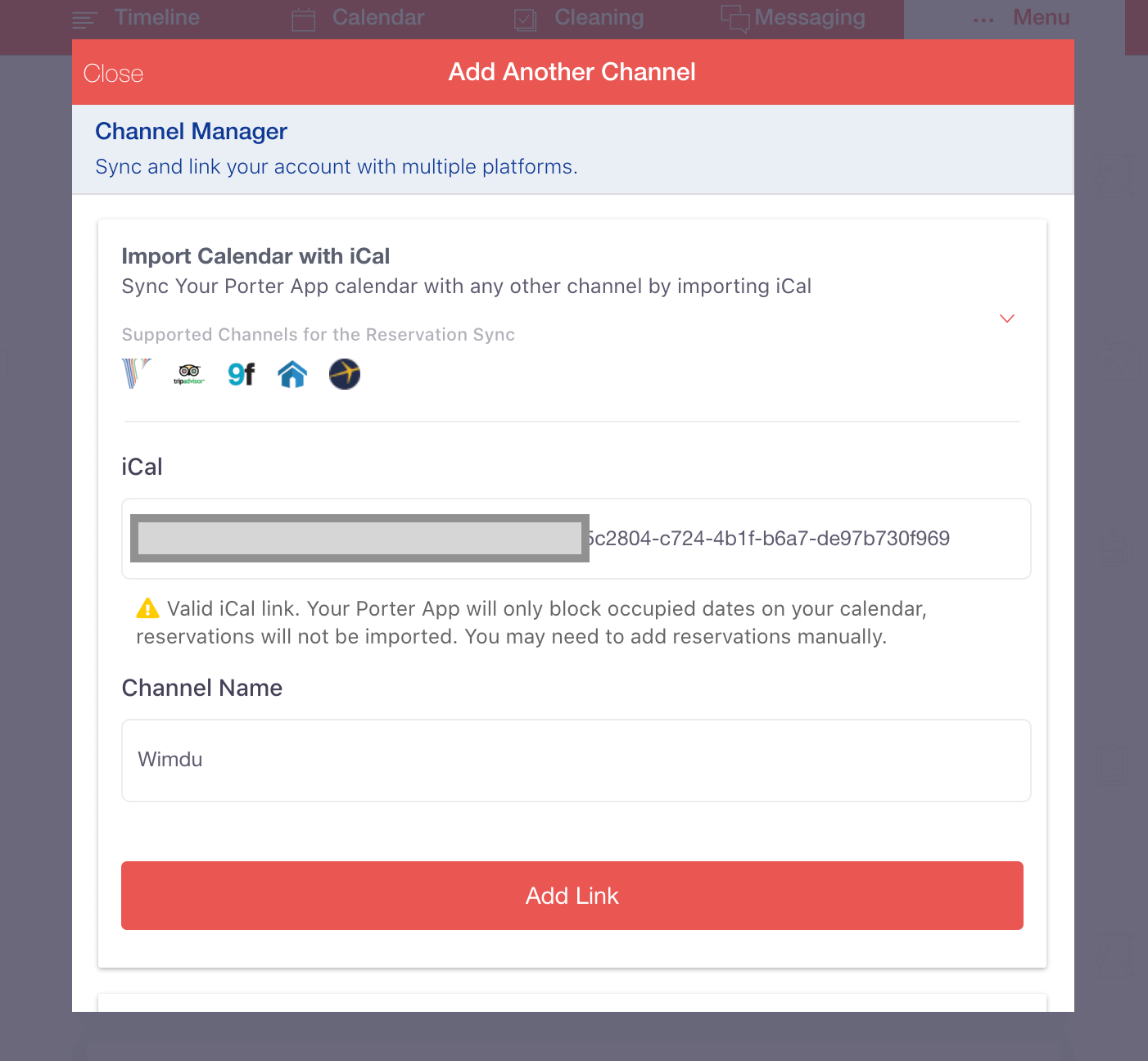 After you have imported calendars from various channels, you need to establish a 2-way connection between Your Porter App and other platforms to make sure blocking the dates whenever you get a new reservation from a channel.