Clients and Company Details
Adding Clients
Clients are individuals or organizations, to whom you send invoices through Your Porter App. If you ask the commission for your services at the end of each month, you can create clients with their billing address to create invoices from Menu > Income Reports > Clients. If you are handling the payouts by yourself or collect the whole payment and then send a share to your clients, you may ignore this process.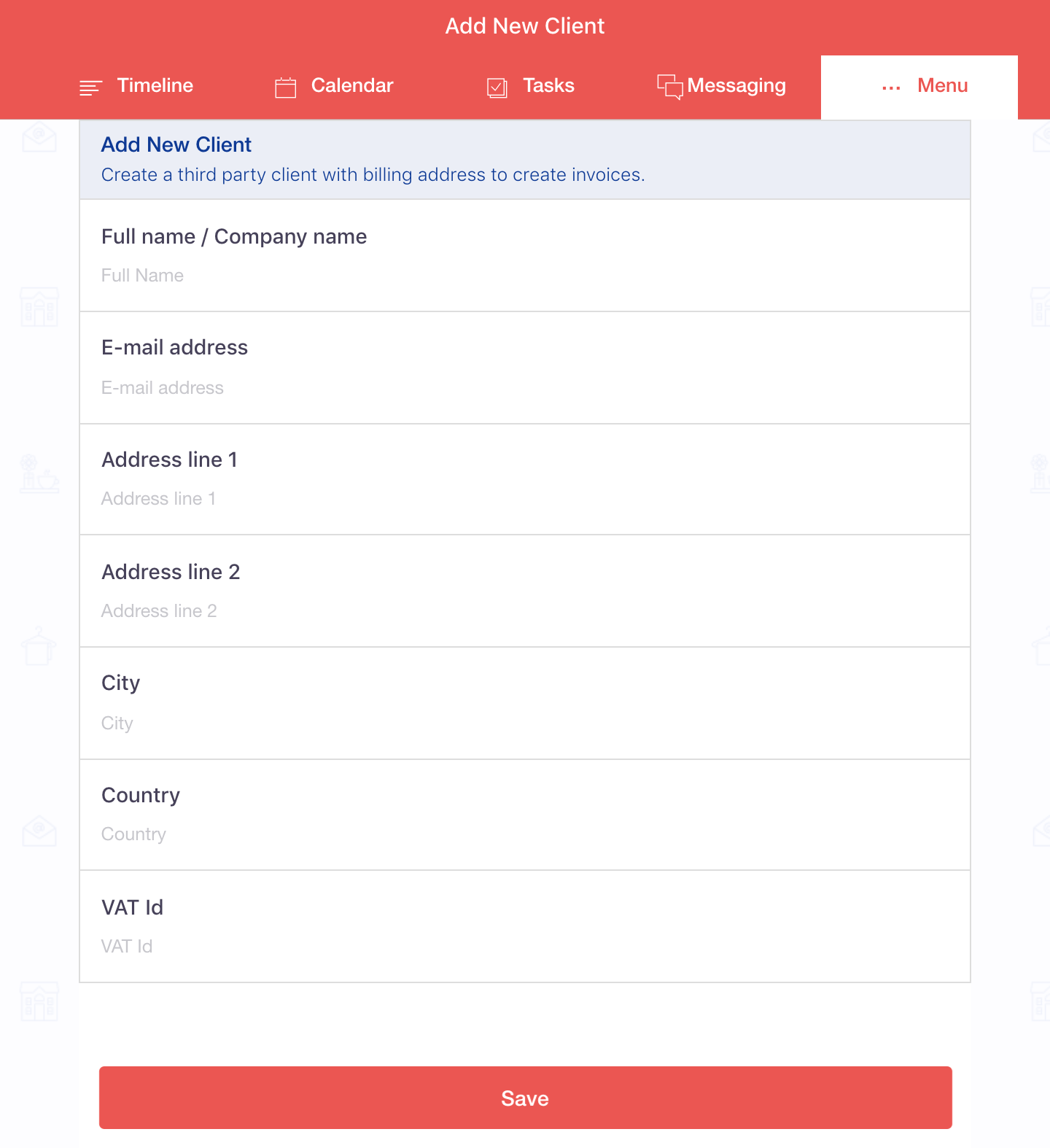 Adding Company Details
You can edit your company's billing details from Menu > Income Reports > Company Details. You can also upload your company logo from here which will be shown on the invoice you created. This billing info shows up in your invoices and payout overviews.