Creating An Income Report
Step 1: Listings
Each income reports is connected to listings and has a commission rule. When you go to Menu > Income Reports > New Income Report, you start with selecting which listings you want to include in the reports.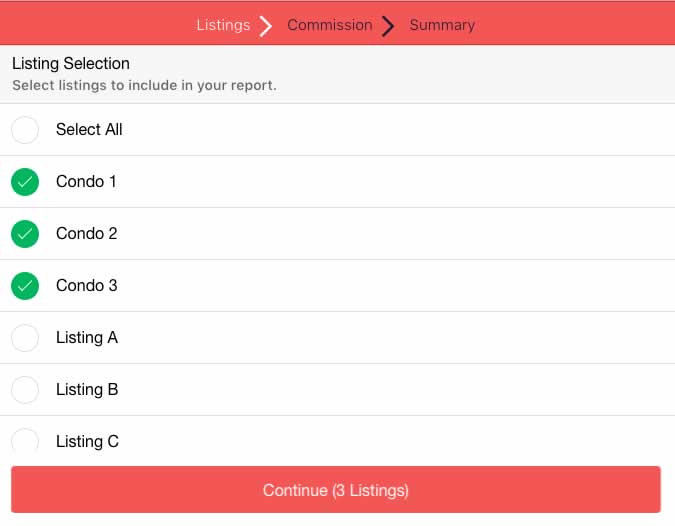 Step 2: Commission
If you want to calculate a commission over your total earnings, select Calculate Commission. Otherwise, you can simply choose No Commission and continue. You will still see total earning with detailed price breakdown, but there will be no commission calculated.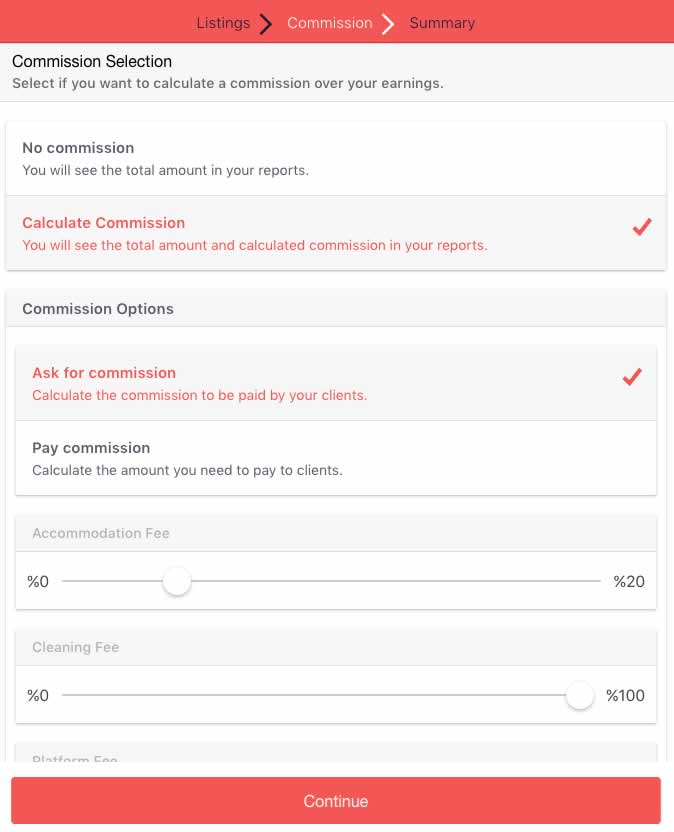 Pay or Ask for Commission

Depending on your business model, if your clients get the whole payout and you send invoices to them, choose to Ask for the commission. If you get the whole payout and send the rest of the money after your cuts, choose Pay commission.

Accommodation and Cleaning Fee

You can choose what percentage of those fees will be calculated as commission. You can set a value between 0% to 100%

Platform Fee

Set who pays the platform fee in your business model. This is 3% host fee for Airbnb. We will reflect the fee according to your preference.

1. Other Party will pay Airbnb Service Fee: If you are getting commissions, we will calculate your commission from the whole rental fee before platform fee. If you are sending payouts, we will reduce this fee from your client's payout.

2. We will share Airbnb Service Fee: The platform fee will be divided to both parties according to their share they get from the whole payout.

Payouts

Your Porter App will calculate the commission for each listing and you have the option to handle the payouts manually. If you are collecting the whole payout and sending their share to your clients, you need to handle this process manually.

If you are invoicing your clients, Your Porter App can manage this whole process including sending invoices and collecting payments via Stripe. In this case, you need to have a connected Stripe account to Your Porter App. In addition to that, you need to the related client for this income report. The client is a third party person or entity, to whom we will send invoices on behalf of you. You can create your clients before creating income reports or simply Add New Client link on this page to create one.
Step 3: Summary
In order to have a better understanding of each income report, you can give a nickname to each report. Let's say Properties of Mr. Duwell or 15% Commission
You will see a summary of your income report and related listings in this final page. In order to create your report, you need to check and confirm all the details on this page.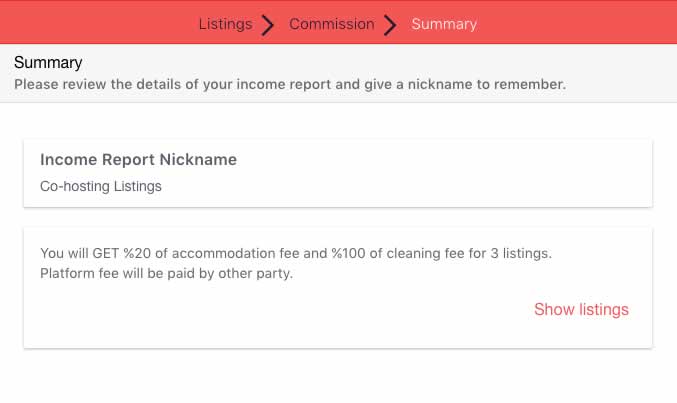 Once your report is created you can go to Menu > View Income Reports to get your first report.