Auto Inquiry Response
In order to increase your bookings, it is important to respond to inquiries quickly. Since lower response time is one of the key metrics in Airbnb search results, you should answer the inquiries really fast.
You can automate this process via Your Porter App for managing your Airbnb business smoothly. After you create your rule, we will answer your initial inquiries automatically if you do not respond to them in a given timeframe.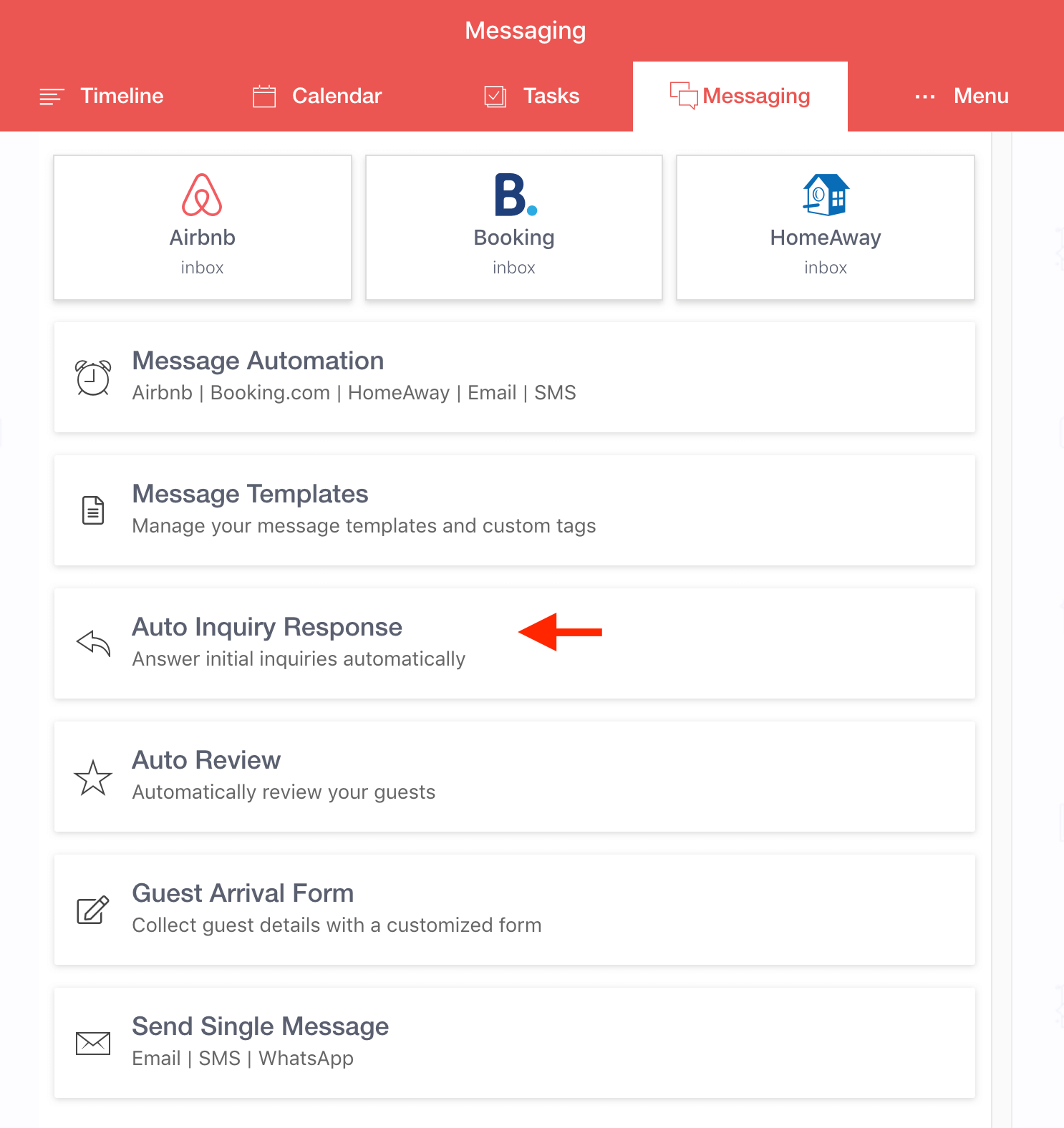 In order to enable automated inquiry responses, you need to link your Airbnb host account to Your Porter App with your Airbnb credentials. You can link your account by going to Menu > Profile > Airbnb Hosts section.
To set up auto inquiry responses, please go to Messaging > Auto Inquiry Response and choose which hosts' inquiries should be automatically answered. Then, you need to schedule your automated response such as immediately or after 30 mins.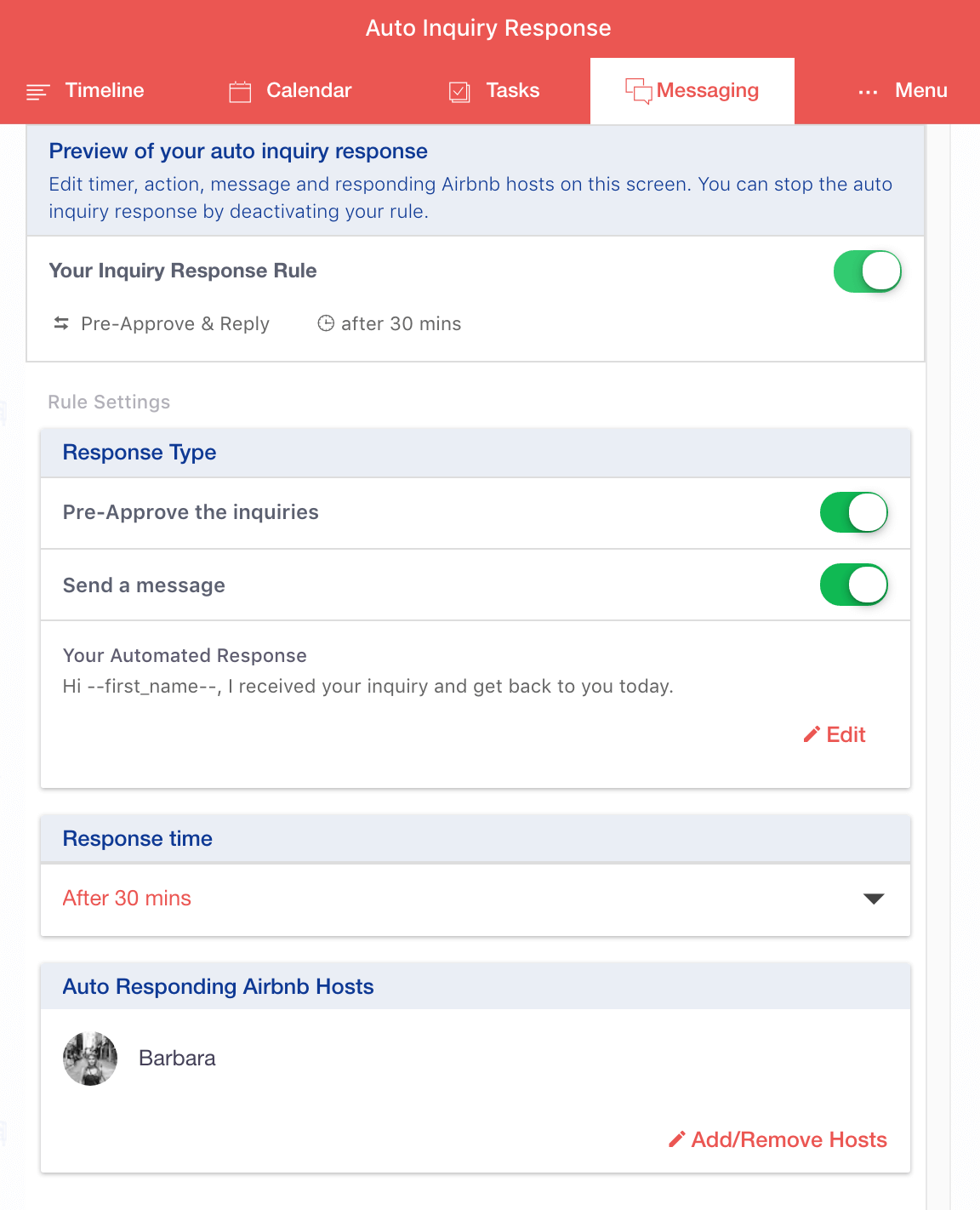 Please keep in mind that your auto inquiry response will be sent out automatically if you do not respond to it yourself within the given time.
After you schedule the timing for your auto inquiry response, you should consider if you would like to pre-approve the inquiry or not. You can send an automated message with or without your pre-approval. If you enable 'Send a message' option, a pop-up will be opened, and you can type your message there, just like automated message templates.