Creating New Automation Rule
Once you created your message template, you can create an automation rule! In order to do this, please go to Messaging > Message Automation > Create New Rule.
Step 1: Message Type
You can automate three kinds of messages using Your Porter App: Airbnb Message, Email and SMS.
On the first step, you need to choose what kind of automated message you want to send to your guests.
Step 2: Schedule
You have almost unlimited options to schedule your automated message. You can relate your trigger on the day of check-in, check-out, or confirmation. After that, while you can send the message any amount of days before or after those events, you can also send a message on the same day of check-in, check-out, or confirmation.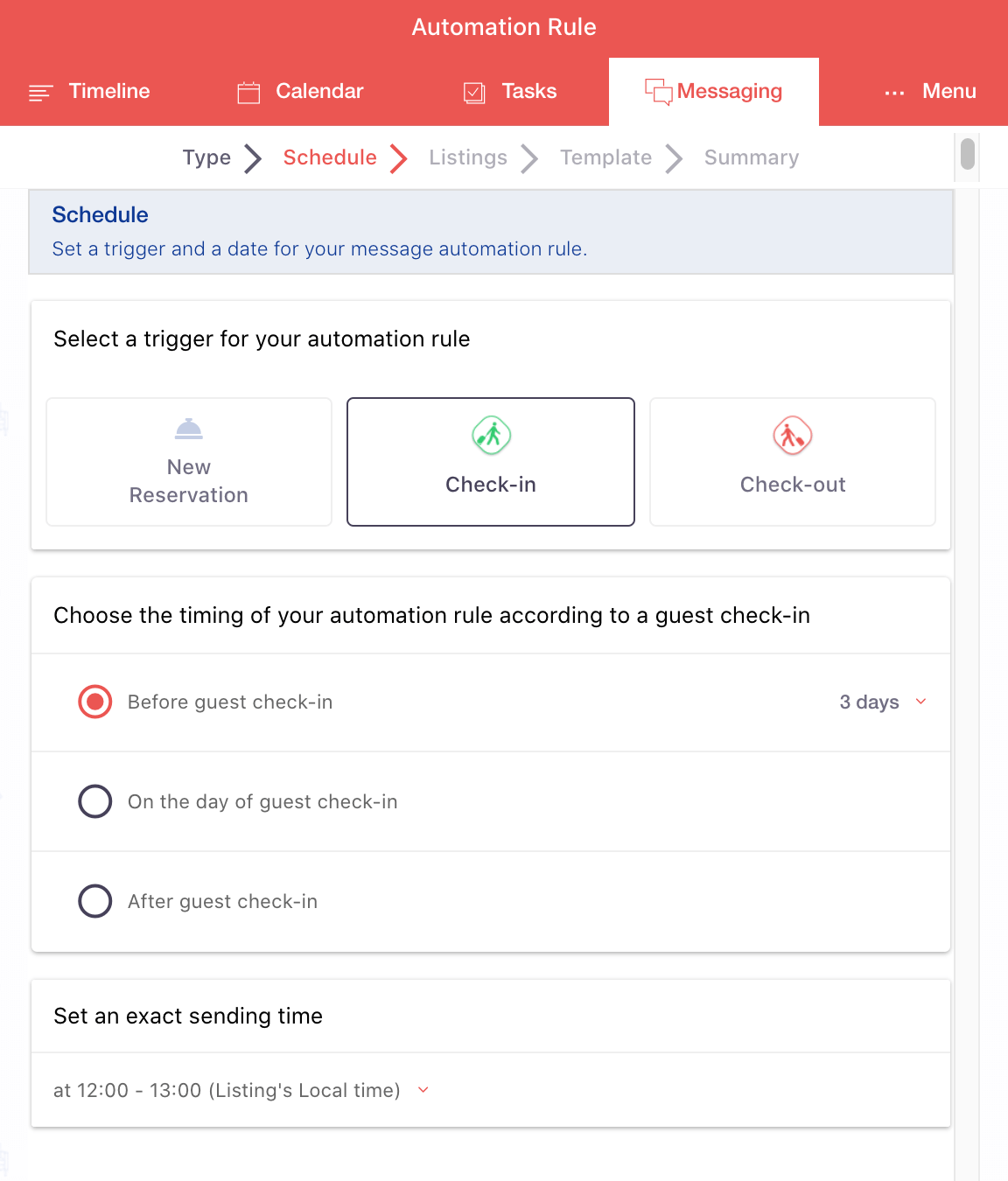 Once you set the day of the scheduled message, you can decide the exact delivery time on that day. The delivery time will be calculated according to the listing's local time.
Step 3: Listings
You can choose which listings will be included in an automated message rule. You can create a generic "Thank you for your reservation" message for all of your listings, but check-in instructions may differ between different listings.
Please keep in mind that your Airbnb account for selected listings need to be connected to Your Porter App if you are scheduling an Airbnb message. If you did not connect an Airbnb account until now, you can simply do it at this step by clicking on the listing.
Step 4: Templates
You need to select a template for each automation rule. Although it is advised to create templates before creating the automated message rule, you can still click on Add New Template and prepare your customized template at this step.
Step 5: Summary
On the final step, you will see the summary of your automated message rule. On this page, nothing is created yet. You can review it once more and go back to previous steps to edit if necessary.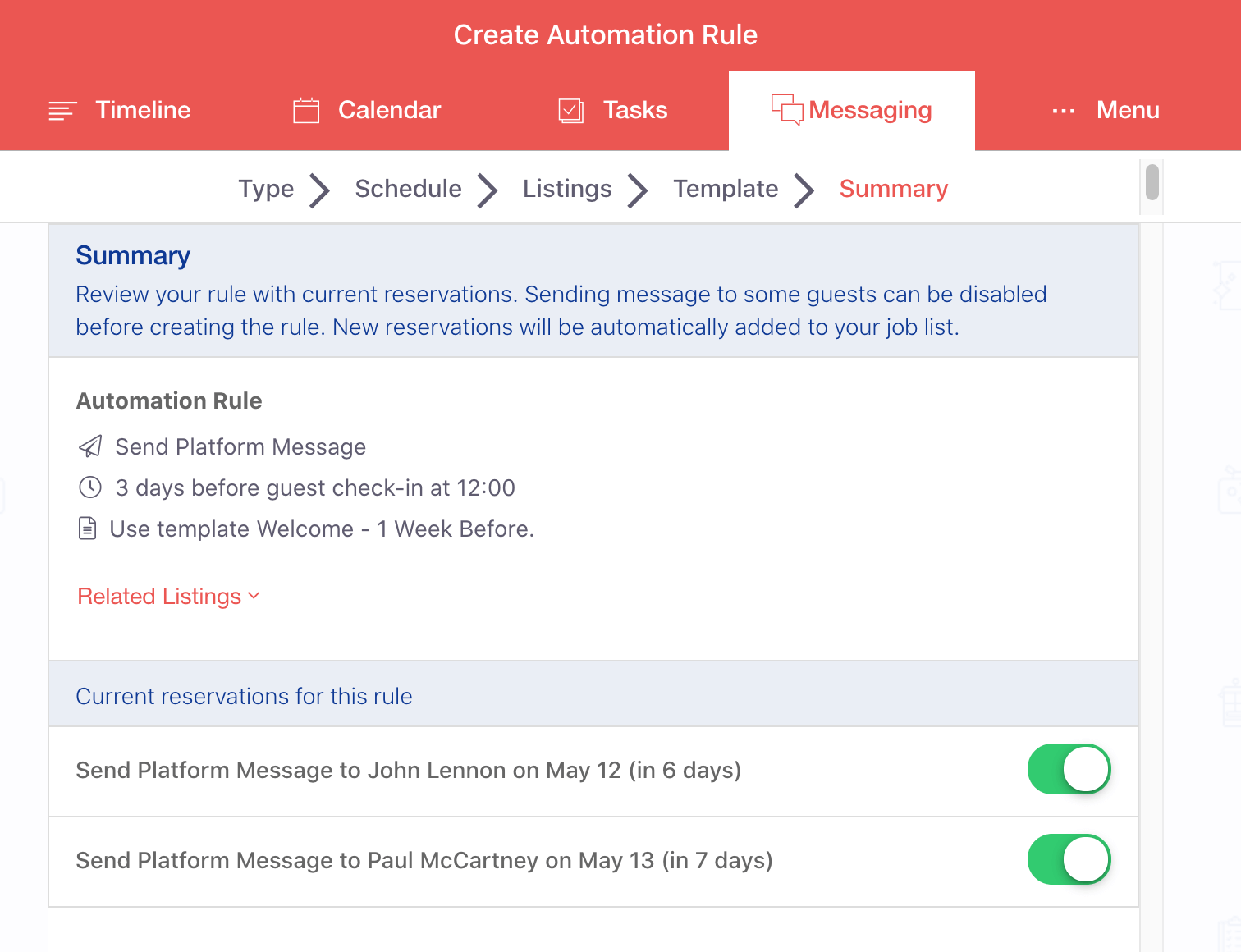 Below the summary, you will see scheduled upcoming messages for this automated message rule. If you want to prevent some messages to be sent, you can cancel those messages on this screen. Let's say you send check-in instructions 5 days before check-in and you already sent those messages to few reservations ahead. So you can exclude those guests from upcoming messages to avoid duplicated communication.
Your Porter App never takes any action without your approval.
Once you think everything looks fine, you can confirm the automated message rule and start sending scheduled messages to your guests.