Adding Custom Tags to Message Templates
If you have variable data for different listings like Wi-Fi codes or instructions, you can create custom tags for more efficient template management. Instead of creating a different template for each listing, you can have a master template, and insert custom tags on it.
This feature especially helpful for cases like addresses or after check-out rules for different listings. You can input the related data on the listing level once, and when you add the custom tag to your message template, we will send the related information according to the listing.
When you want to edit the master template in the future, you do not need to work on all of the templates, but just the master template.
To create your first custom tag, you can go to Messaging > Message Automation > Custom Tags. Type a name for the tag and click "Add Tag".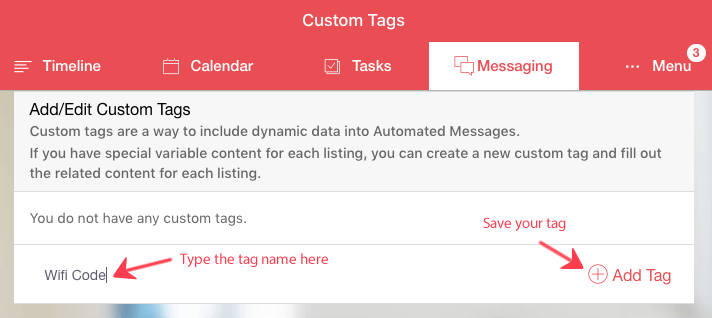 On the next screen, you will see all of your listings. You can easily type the related data for each listing. If you do not have a variable for a listing, you can leave it empty. In this case, we will remove the tag from the automated message for that listing. Your guests will never see the internal code for your tag.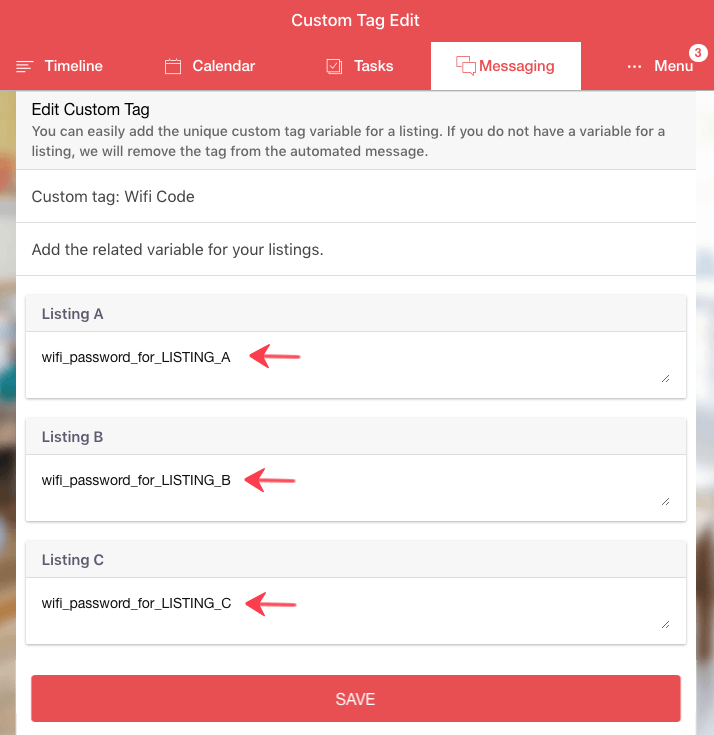 You can always edit the values of a custom tag for each listing after you create your tag.
Once you created a custom tag, you can insert those tags in the template editor. Just go to Messaging > Message Automation > Message Templates, and click "Add Custom Tags".