Managing Automated Messages
Preview / Edit / Send Messages
You can preview the content of your scheduled automated messages, and edit them for individual guests before their scheduled time. If you like, you can trigger sending an automated message manually by going to Calendar > Reservation Details.
Manage / Edit / Delete Rules
You always have full control over your automated message rules. You can view all the rules you have created so far by going to Messaging > Message Automation > Automation Rules. They are grouped under their triggers: Confirmation, Check-in, and Check-out.
You can switch on/off your rules for future reservations. It is also possible to view related listings of each automated message rule. If you want to change something about your rule, you can click Edit below the rule.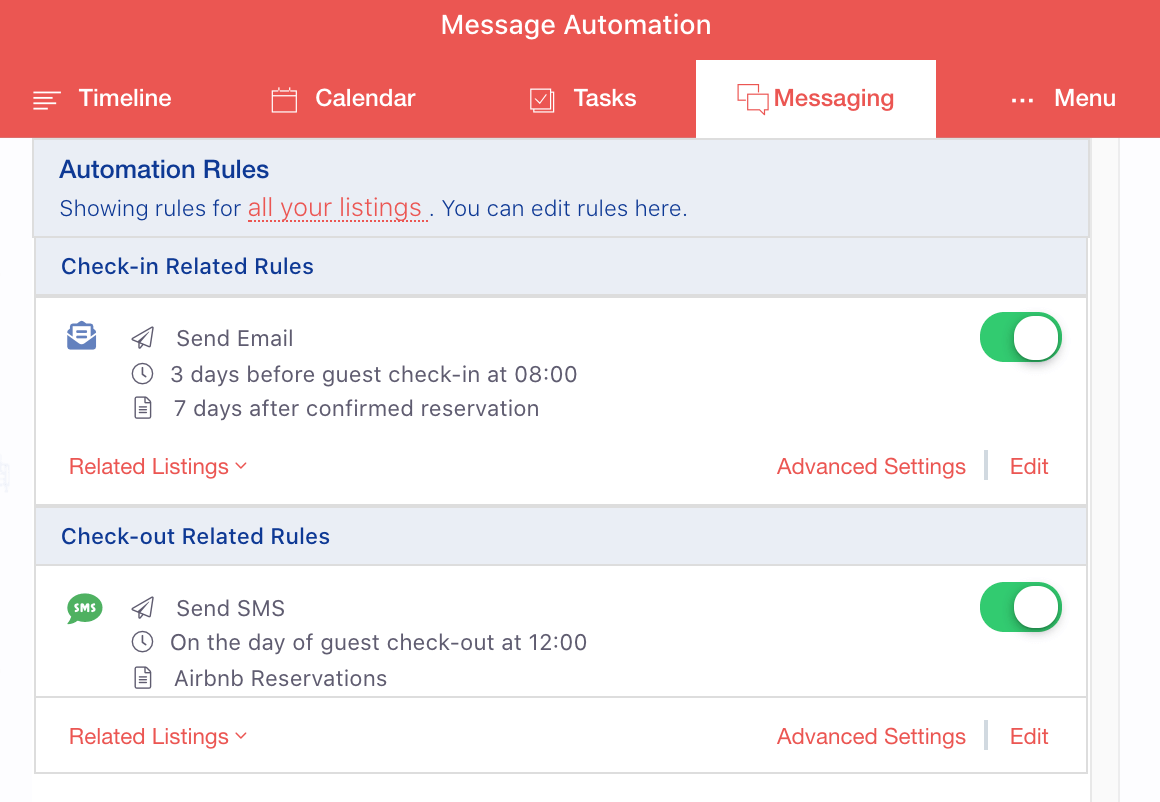 You can change the scheduled time, related listings, and template on the edit page. In order to apply advanced filters for automated messages, you can click Advanced. Deleting rules are also possible on the edit page.