Send Special Offers to Your Guests
It is now possible to send special offers to your Airbnb guests as a reply to their inquiries. You can navigate to your Messaging > Airbnb Inbox on Your Porter App and click on an inquiry to send a special offer
Here is the items on this page with their explanations:
Dates
You can send your special offer for your selected dates.
Number of Guests
You can customize your offer by offering it for certain number of guests. The minimum value is 1.
Subtotal
The amount that you would like to offer to your guests. It should contain cleaning and extra guest fees, but not service fees or applicable taxes. The amount should be entered in your listing's currency.
Listing
Coming soon...
Your guest will have 24 hours to book when you send them a special offer. In the meantime, your calendar will be open. You can withraw the special offer anytime by going to Messaging > Airbnb Inbox.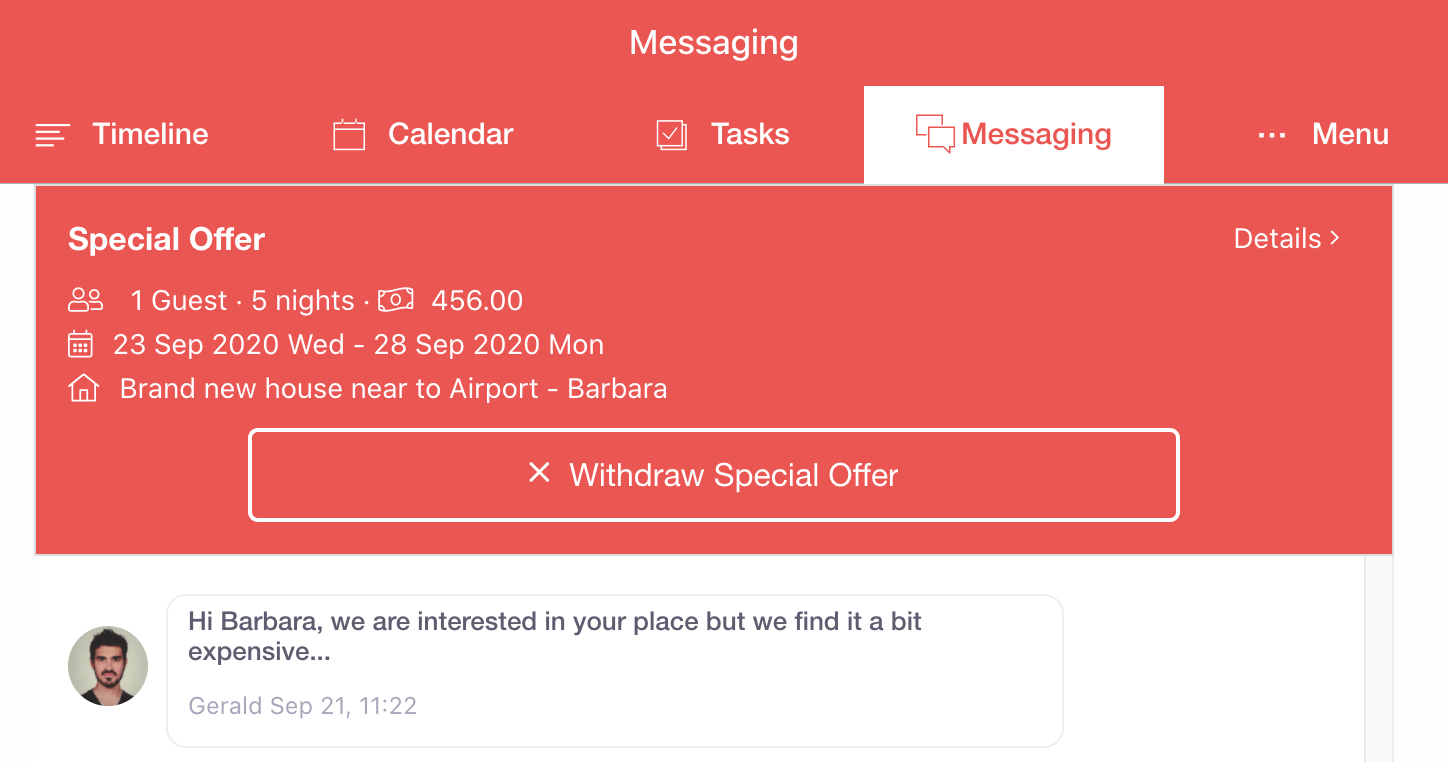 You can still approve the inquiry or send a new offer for the related reservation after you withdraw your special offer.