Weekly Reminder Messages
You can schedule an automated message to be sent on a certain day of the week to remind your guests of the trash day or a local event. If a guest's reservation falls into some specific day of the week, these reminders can help you coordinate with them easily or give some tips about your area.
As with any other automated message on Your Porter App, you can choose to send your reminders directly on platforms (Airbnb, Bookingcom, Vrbo), via email, or text.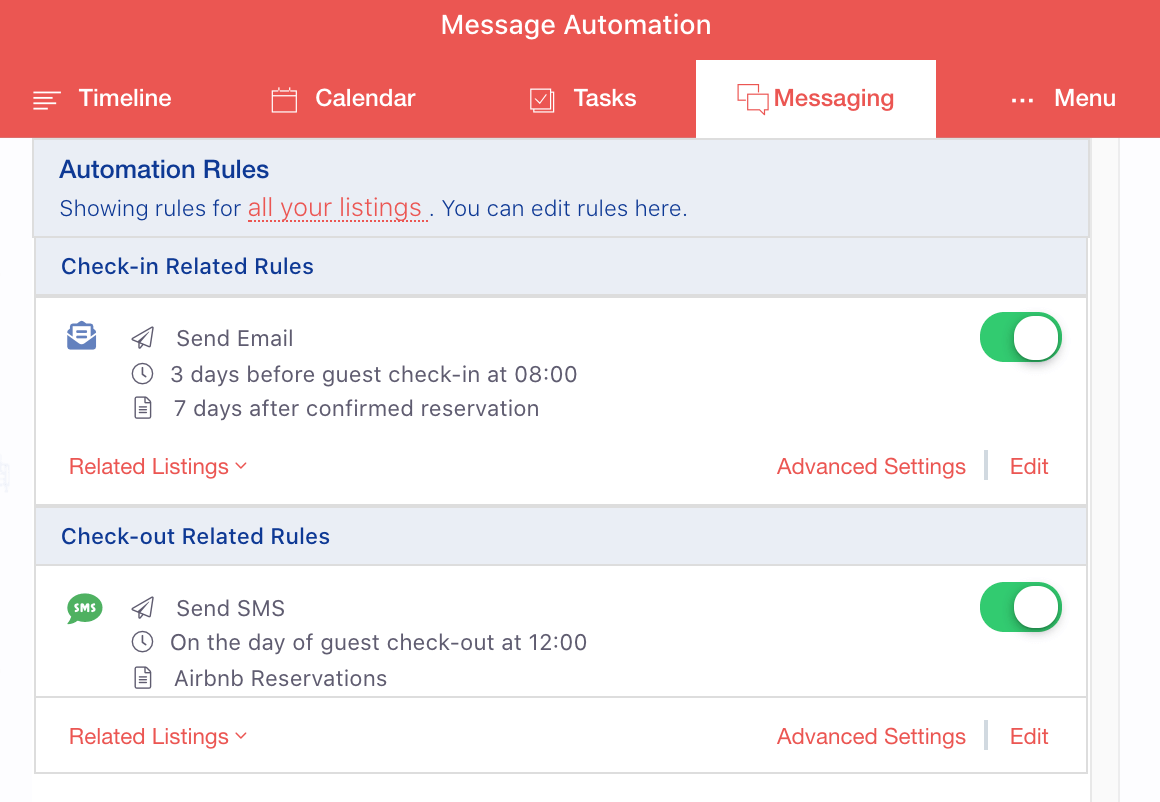 You can change the scheduled time, related listings, and template on the edit page. In order to apply advanced filters for automated messages, you can click Advanced. Deleting rules are also possible on the edit page.