Airbnb Ranking Booster
Airbnb search algorithm likes the "fresh" listings and prioritizes them in the search results. Whenever you make a change in your listing description or photos, you will notice that your listing's Last Modified Date will be today on your Airbnb Listings Page. In order to automate this process on a daily basis and gain some extra exposure in Airbnb search results, you can activate Airbnb Ranking Booster in Your Porter App.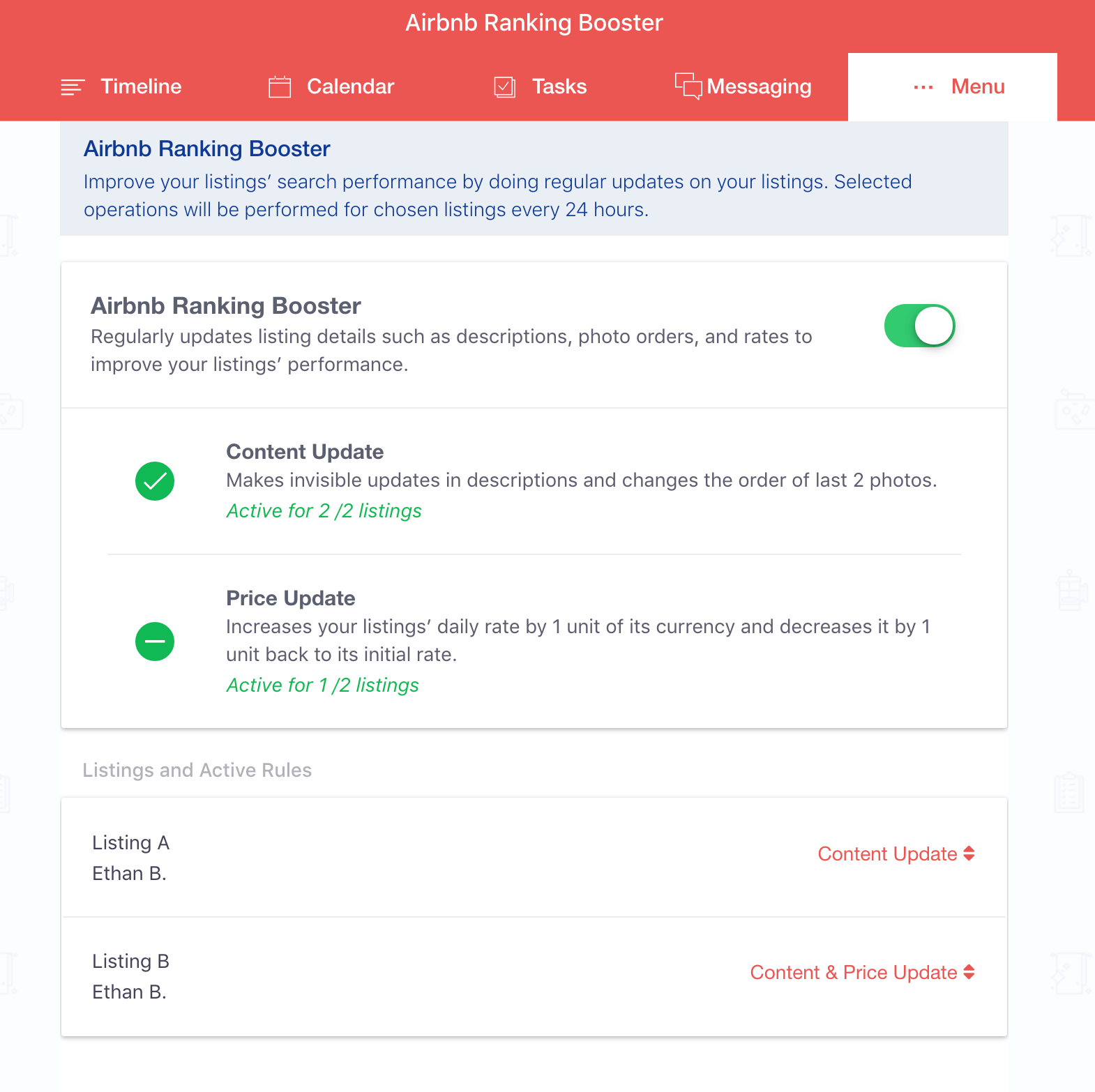 Once activated, Airbnb Ranking Booster will perform the following operations for the included listings every 24 hours:
Content Update

Add a dot (.) at the end of your description and remove it
Change the order of last two photos of the listing



Price Update

Increase your daily rate of a random day in the future by 1, and reduce it back to the original value
According to a customer support representative from Airbnb, changing your listing details helps to improve your position in Airbnb search results.
Activate the Airbnb Ranking Booster
In order to activate this feature on your account, please follow the steps below:
Go to Menu > Airbnb Ranking Booster
Enable the toggle of Airbnb Ranking Booster
Depending on your preferences, select Content and/or Price Update
Select the listings which you want to activate the SEO tool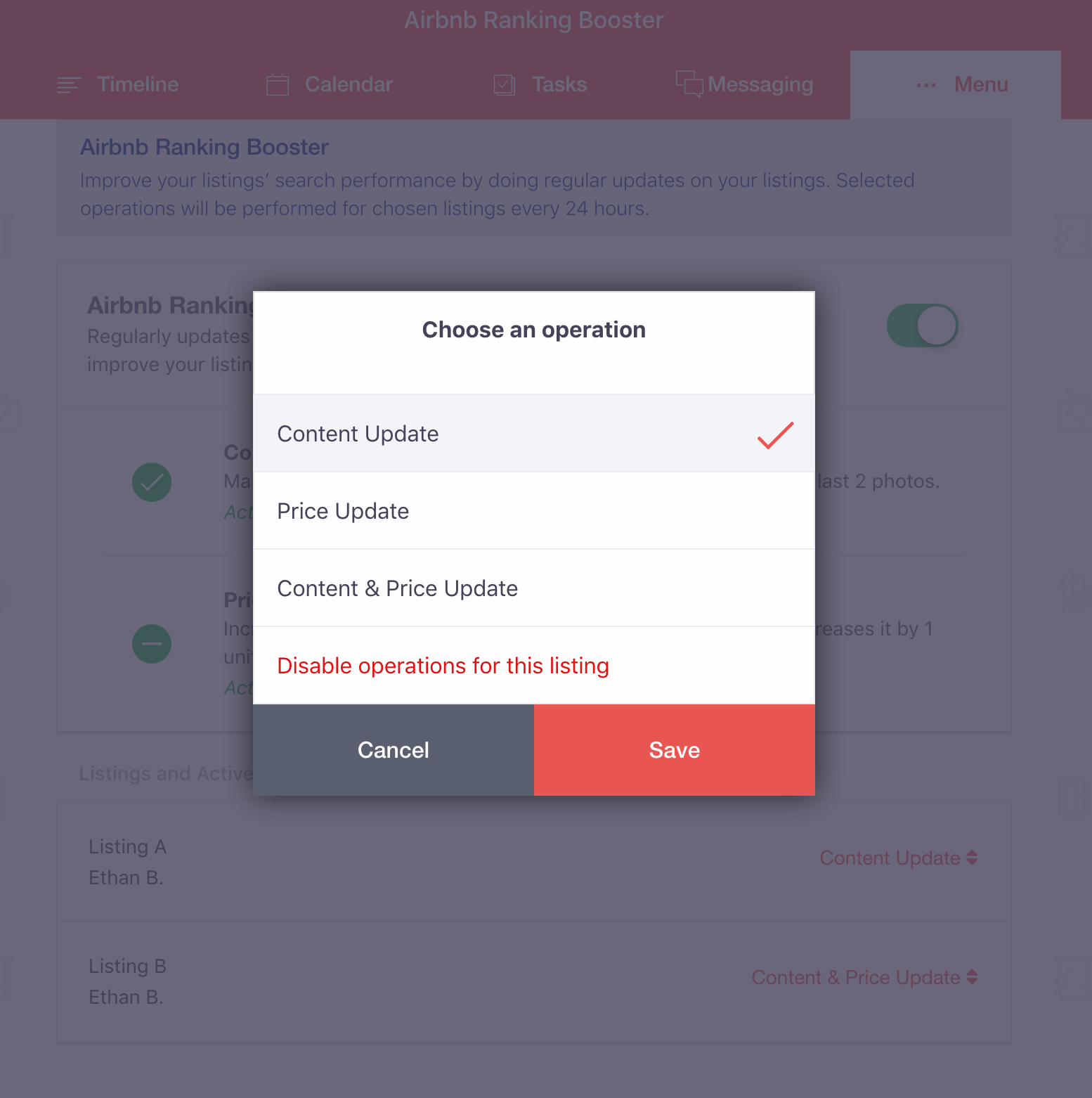 Please keep in mind that the Airbnb accounts of the listings should be linked with Your Porter App to activate the SEO feature.
You will get a notification email from Airbnb once your listing description is updated. You will see a note regarding the location of our servers (mostly US) and an unknown device type.