Deposit Management
Protect your property from any possible damage or misuse with Deposit Management feature! If you are collecting security deposits from Bookingcom or direct booking reservations, you can automate this process using Your Porter App.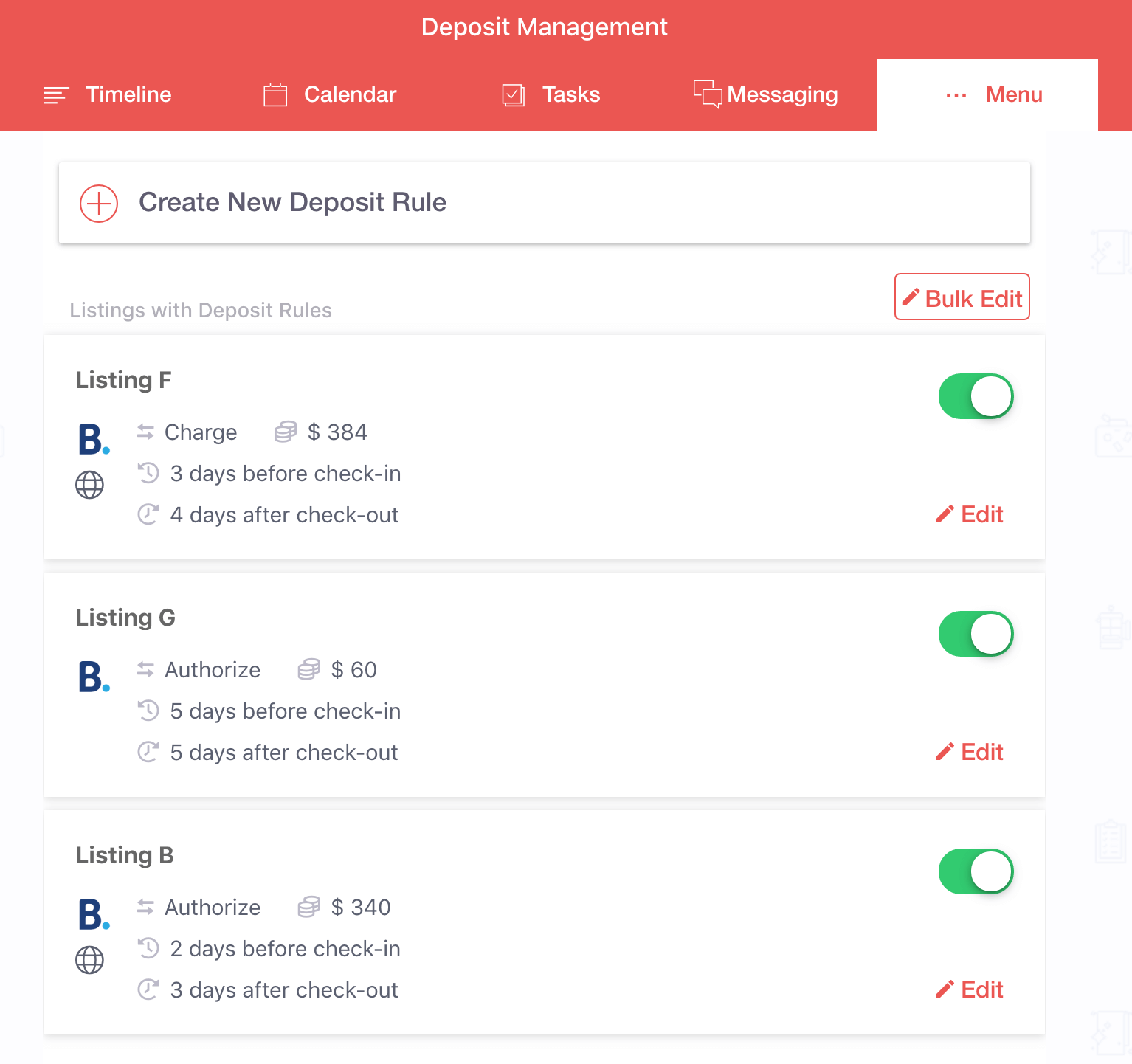 According to your preferences, it is possible to just authorize or charge a deposit from your guest. After the guest's check-out, you can release the deposit amount if nothing is reported. You can also release a deposit manually before its release date or capture and charge a custom amount when it is necessary. We suggest you to check these charges/releases regularly on your Stripe account.
Deposit Management flow:
You receive a new reservation from Bookingcom or your direct booking website created by Your Porter App
Guest submitted a valid credit card
Depending on your settings, we authorize/charge the deposit X days before the check-in
You receive a notification email with a link for deposit management page
If nothing is reported, we will release the deposit Y days after check-out
You receive an email after we release, partly or entirely capture the deposit.
Deposit Management feature can be used for Bookingcom and direct booking website reservations.