Auto Snooze
If you are snoozing/hiding your listings during a period within the day (for any reason), you can automate this process using Your Porter App.
This feature may be useful to hide your listings during business hours to prevent them from being seen by officials. You can set start/end time of snooze period and choose to show/hide listings during weekends.
In order to create a new auto-snooze rule, you can go to Menu > More Features > Auto Snooze section. After selecting 'Create New Rule', you can schedule the starting and ending times of your auto snooze rule. It is optional to snooze your listings on weekend or not.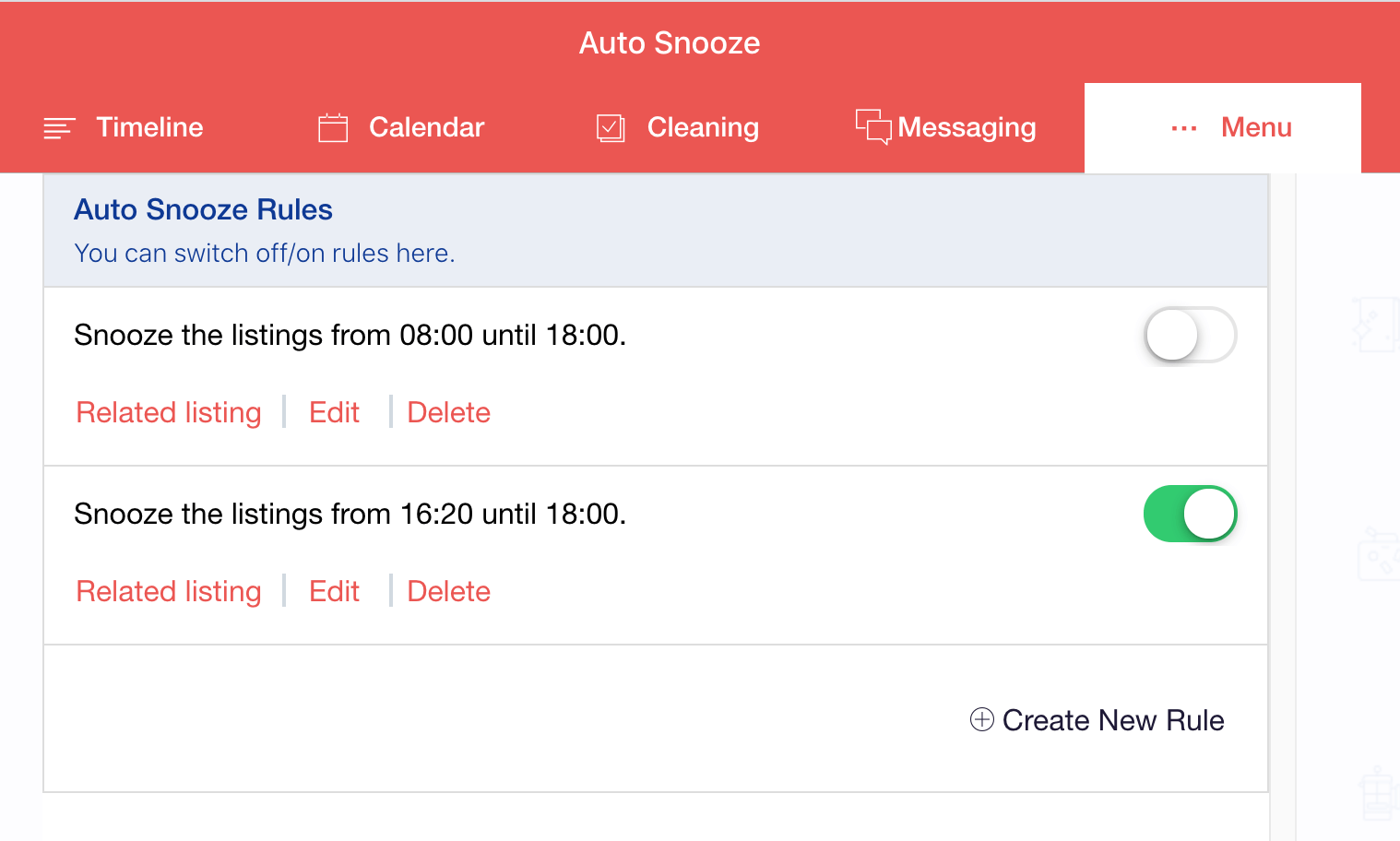 On the next screen, you can select the listings which you want your auto snooze rule to apply. Please keep in mind that the Airbnb accounts of the listings you want to snooze automatically should be linked with Your Porter App.
You can review your auto snooze rule on the Summary page, and confirm that if everything is OK for you.
After you create your rule, you can change the included listings or completely delete the rule anytime you want on the Auto Snooze page. Also, you can change the status of your auto snooze rule to deactivated.