Export Reservations to an Excel File
In addition to list all of your reservations in a single page in Your Porter App, you may need to export your data, and it is very easy to do.
Your Porter App allows you to export all your reservation data into one Excel document with a single click. You can just work on your data or simply import to other tools for marketing, accounting or invoicing.
In order to do this, please go to Menu > Export Reservations as the first step.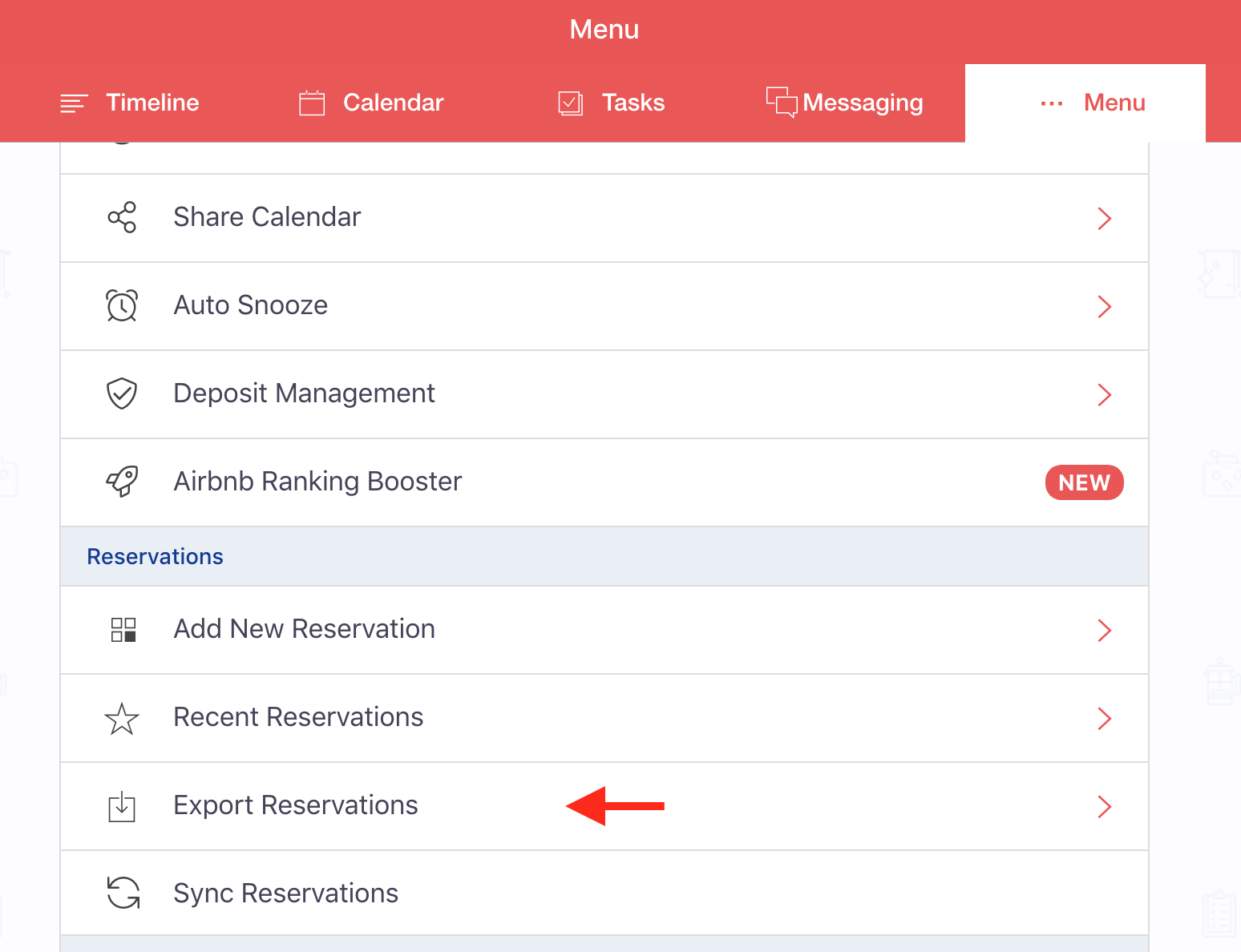 You can filter the reservations according to the month. By default, it shows reservations on the selected dates. You can sort the reservations according to 3 options:
Check-in list: Reservations will be sorted according to check-in date, ascending
Check-out list: Reservations will be sorted according to check-out date, ascending
Confirmed Reservations: Reservations will be sorted according to confirmation date, ascending
This lists can be useful if you want to schedule cleanings, or check-ins and wanted to see all of your data properly sorted.
After you set your conditions, now you can choose the information you want to see on your list. There are several options that you may want to include in your table.
Listing Name
Guest Name
Guest City
Reservation Code
Reservation Source
Added date
Check-in (date/time)
Check-out (date/time)
Number of Adults
Number of Children
Email
Phone
Currency
Total Payout
Accommadation Fee
Cleaning Fee
Platform Fee
Other Fees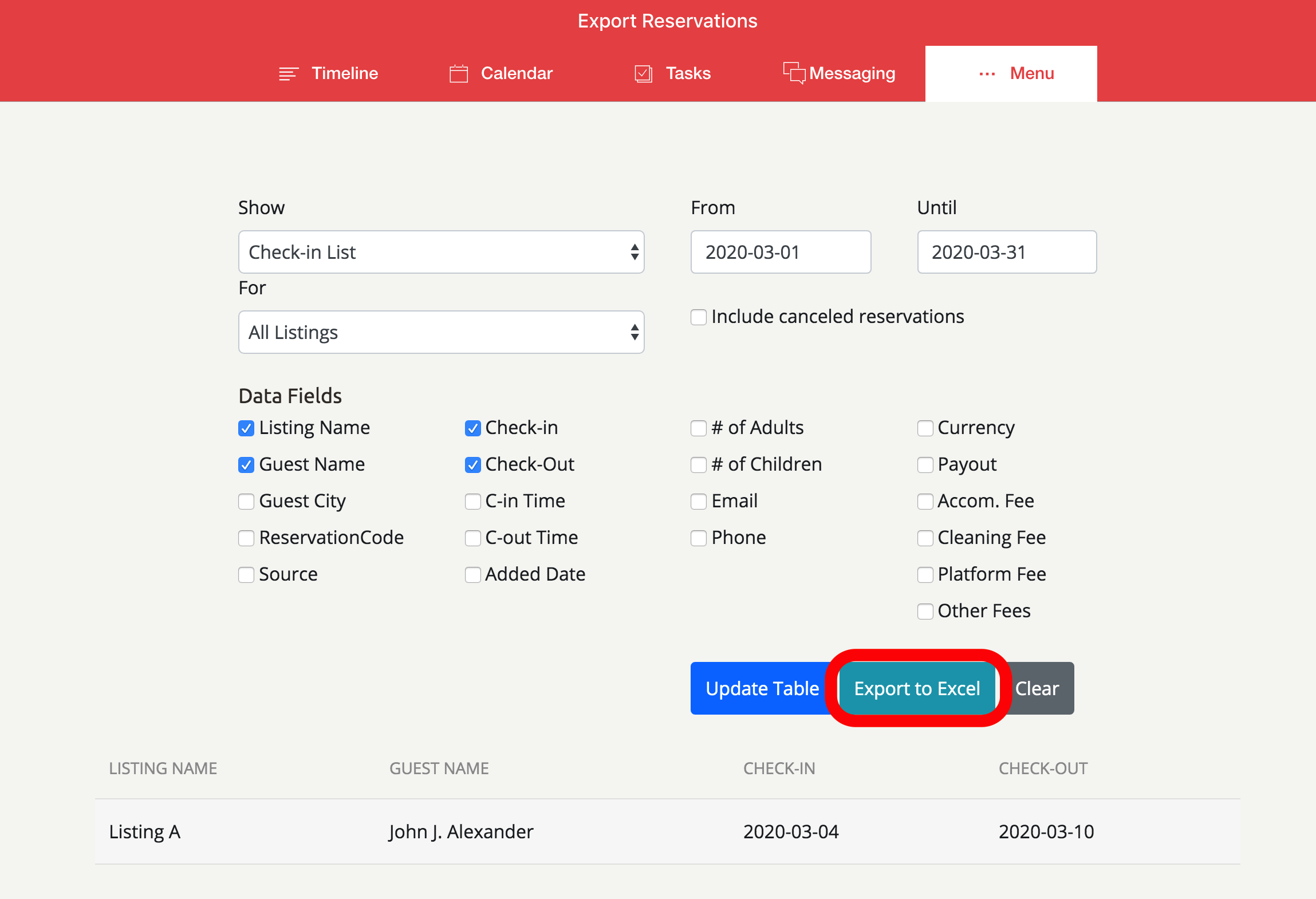 After you select the data fields you want to view; you will automatically see your table below the page. If you want to include or exclude more options, you should click the "Update Table" button to see the updated version below. In order to return the selected items to the first version, click on the "Clear" button. After that, when you click Export to Excel button, your file will be downloaded in XLS format. Please keep in mind that downloading the file is possible for the web version only. The experience might be different on smartphones.