Automate August Smart Locks with Your Porter App
Your Porter App is integrated with August locks. If you have August locks, we can automatically create the gate codes for your reservations.
These automated codes will only be valid during the reservation dates. If a reservation is altered (i.e extended), we automatically adjust the validity of the gate code. We will inform you via push notifications when we create or alter your codes. You can view the codes for your guests under their reservation details. You can also integrate these automated codes into your automated message templates and you can fully automate your entry process.
You can start by connecting your August account and matching your locks by going to Menu > Smart Locks section. Please note that this feature is not included in your subscription. You can automate generating codes for an extra $0.75 per created code.
Match Your August Locks with Your Listings
You will be directed to match your August locks with your listings after you enter your credentials. You can also set your code algorithm, check-in, and check-out times for your automated codes from this page.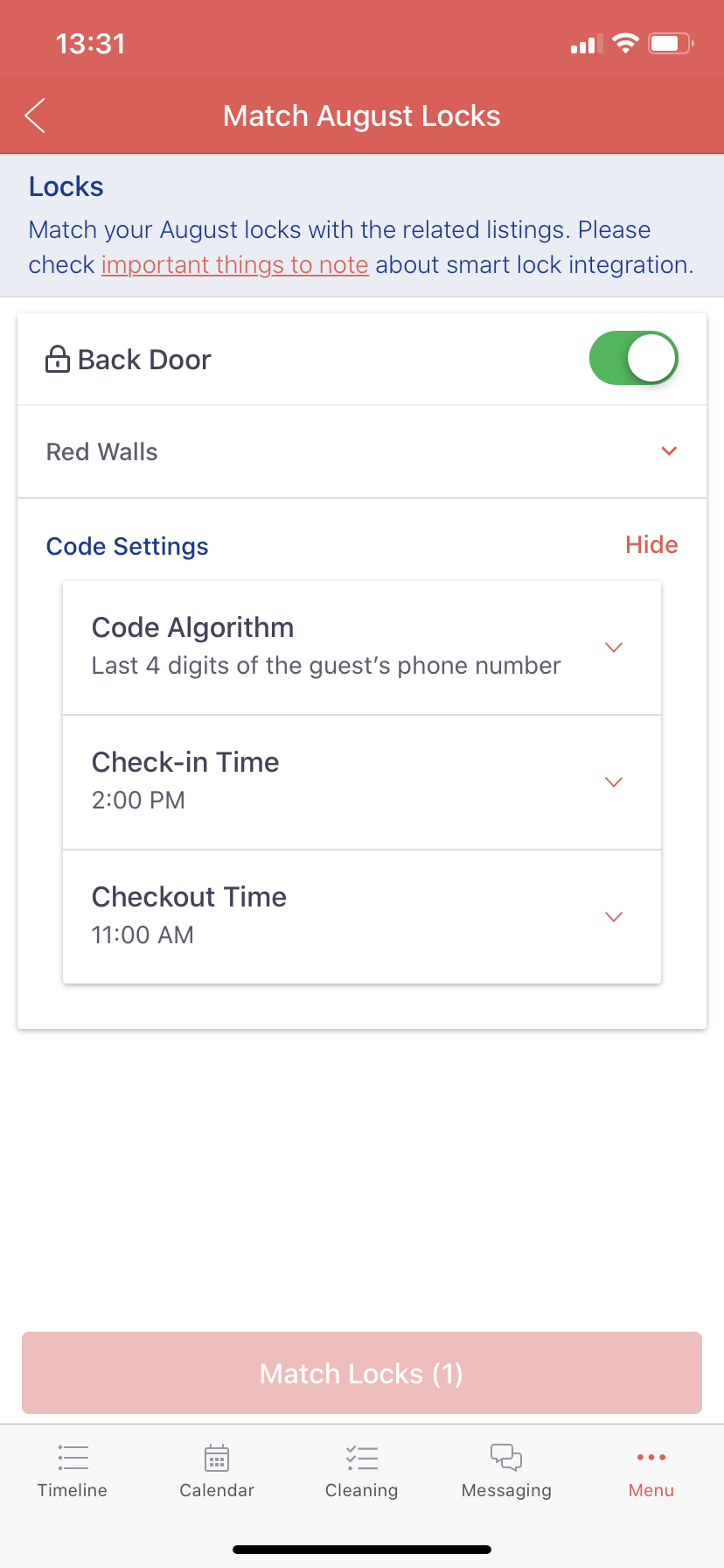 There are three code algorithms for your automated codes:
Last 4 digits of the guest's phone number
Check-in month & day (MMDD)
Check-in day & month (DDMM)
It is possible to choose different code algorithms for different listings. If you choose the last 4 digits option and your guest does not submit a phone number, we will create the code with the MMDD option for this reservation.
You can click on Match Locks button to complete the matching after you matched your listings and adjusted your settings. We will start creating the codes immediately once you complete the matching. For your future adjustments, this page is located under Menu > Smart Locks > Accounts & Locks > Locks section.
We currently only support 4-digit codes with your locks. Please make sure that you have a keypad and your settings allow 4-digit codes.
View Your Automated Codes
You can view your created gate codes under the reservation details for your guests. You can also view and edit all your created, upcoming, and deleted codes by going to Menu > Smart Locks > Codes section on Your Porter App.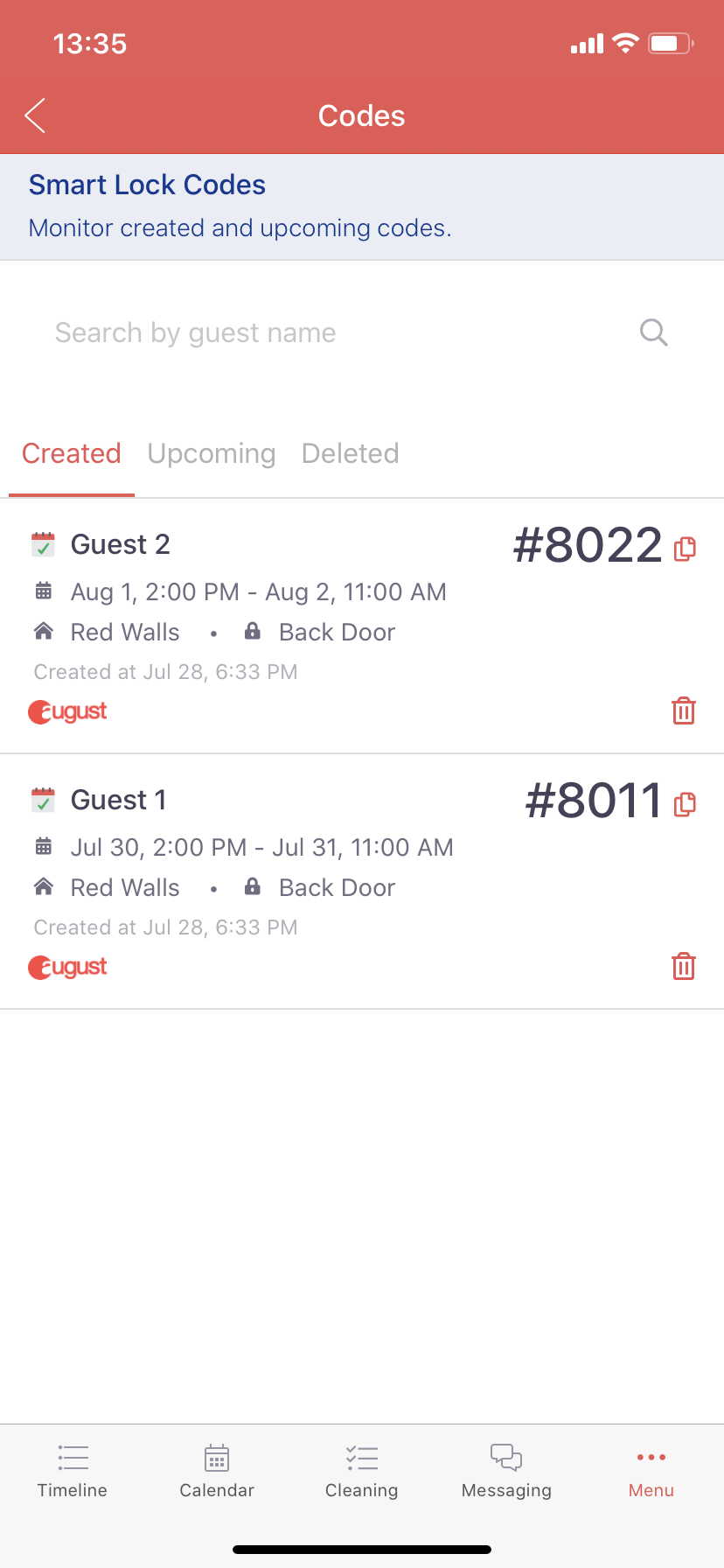 We name your automated gate codes with the actual guest names. It is essential that you do not modify or delete these codes in the August Application.
Details & Important Notes
We gathered all the necessary information for our August integration below. It is strongly advised to read this part before you start using our August integration.
Our automated code names will have your guests' names.

Please do not modify or delete them

.
We create the codes 5 days before check-in at 12:00 PM.
If the check-in date is closer than this 5-day period, we will create your codes immediately.
The codes will only be valid during the reservation dates.
We will automatically delete the gate codes two days after checkout.
We will inform you via push notifications when we create or alter your codes.
The cost will be

$0.75 per created code

.
We do not create the codes if they are already created on your end. We do not touch your manually-created codes. We do not alter or delete these codes.
Next Step: Add your Automated Codes into Your Message Templates