Adjust Pricing Rules
When you complete the matching process, you can adjust the markup rate for VRBO by going VRBO > Rates > Edit.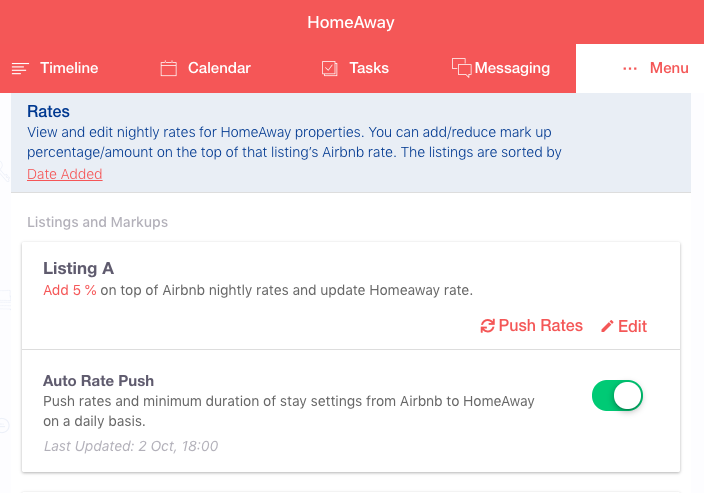 Here, you can set a markup as a fixed amount or as a percentage. You can add or reduce Your Airbnb rates with the markup you specified.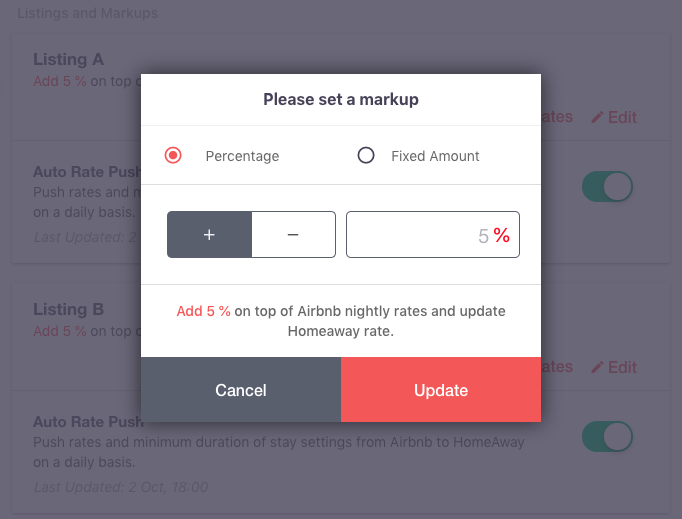 You can adjust your nightly rates for VRBO for specific days from Calendar > Pricing View section. We will add the markup on top of the nightly price you added, and push it to your VRBO Calendar.