Adjust Pricing Rules
When you complete the matching process, you can adjust the markup rate for VRBO by going VRBO > Rates > Edit.
Here, you can set a markup as a fixed amount or as a percentage. You can add or reduce Your Airbnb rates with the markup you specified.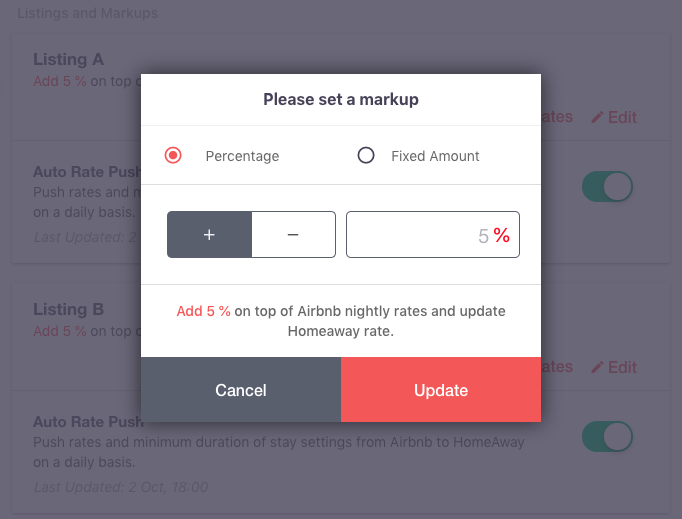 You can adjust your nightly rates for VRBO for specific days from Calendar > Pricing View section. We will add the markup on top of the nightly price you added, and push it to your VRBO Calendar.
Auto Rate Push
In order to push your rates and minimum duration of stay settings from Airbnb to VRBO on a daily basis, you should enable Auto Rate push by going to VRBO > Rates > Edit.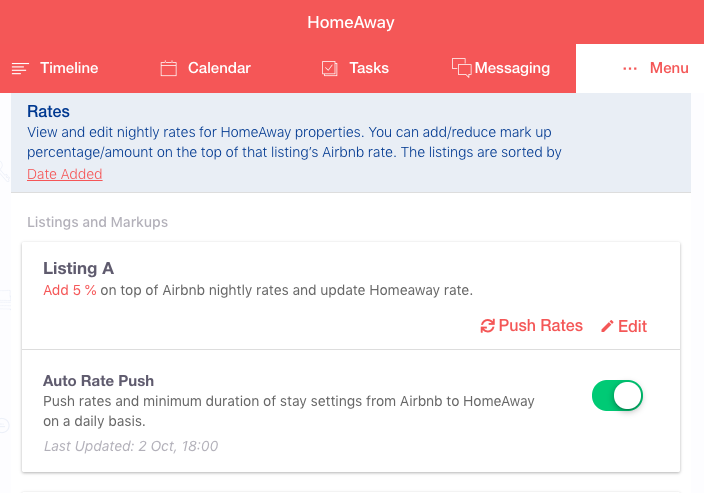 After you enable Auto Rate Push, we will push your rates to VRBO on a daily basis with the mark up you adjusted above.