Auto Rate Push
In order to push your rates and minimum duration of stay settings from Airbnb to VRBO on a daily basis, you should enable Auto Rate push by going to VRBO > Rates > Edit.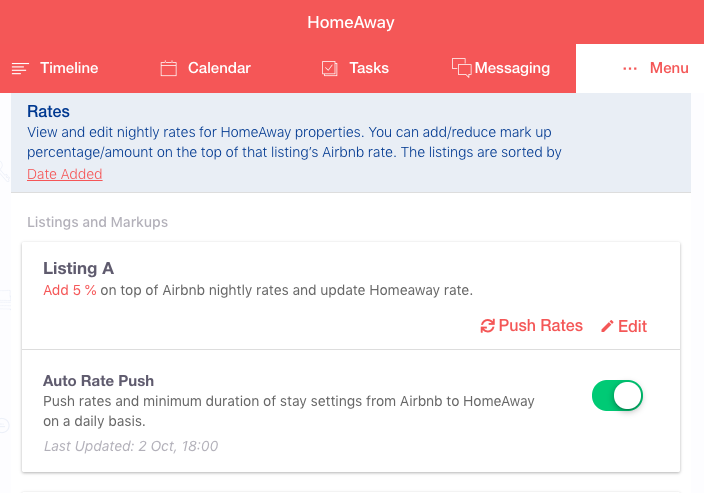 After you enable Auto Rate Push, we push your rates with the mark up you adjusted on the same screen to VRBO.
Please note that the availability push is not possible for your VRBO calendar at the moment.