Creating New Website
Website Builder helps to build your own direct booking website. You can create your website with just a few easy steps and get bookings without paying any channel commission. Moreover, you will not get any double bookings since your website will be synced to your calendar on Your Porter App and other connected channels.
It is also possible to automate guest communication for your website. All of the active automation rules will be effective for direct bookings on your website.
What is better than Website Builder is how easy to create your own website with it!
In order to build your website, please follow the steps below:
1. Menu > Website Builder > Create New Website
Please go to Menu > Website Builder > Create New Website section on the application. After that, you will need to decide on some details regarding your website.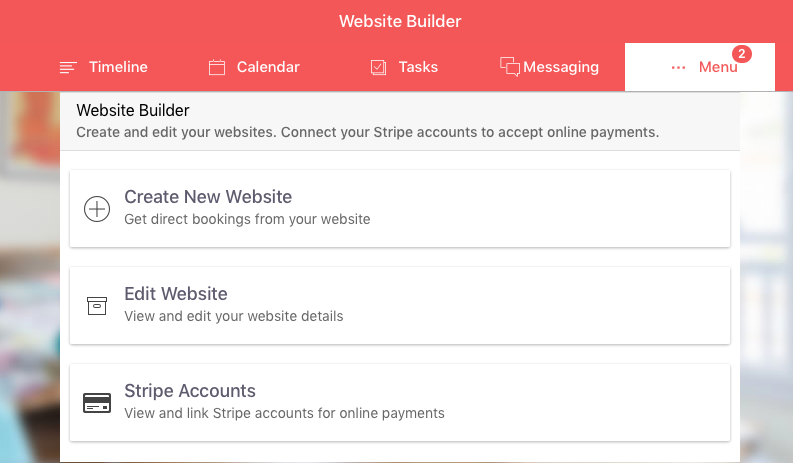 2. Website Details
First of all, you need to start by deciding your website's name and domain. You have two different options in this section. You can use our subdomain (*staydirectly.com) or your own domain.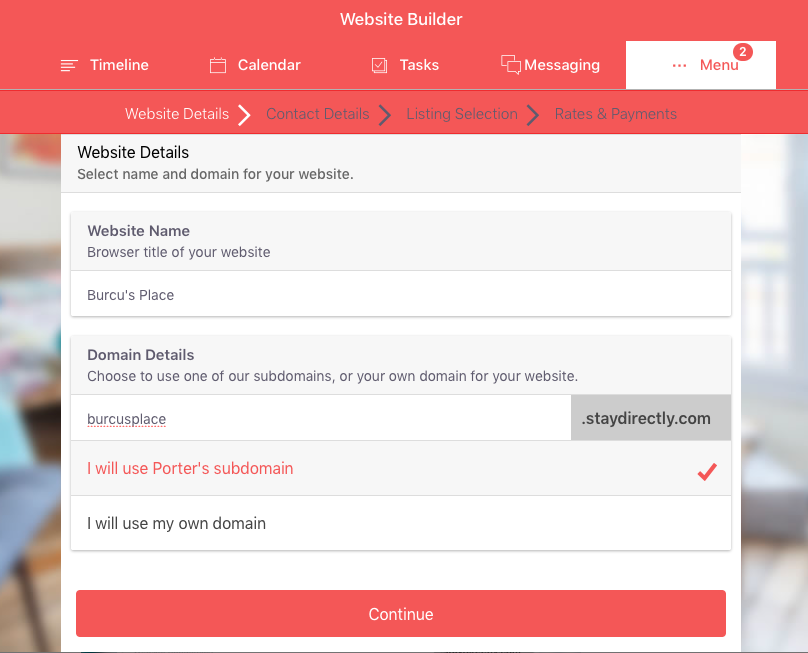 Please keep in mind that even though Website Builder is covered by Pro-Host subscription (you can still try it in 21-day free trial period), using your own domain has an additional cost. Please contact us or simply make a request with your own domain for further instruction & details regarding using your own domain.
3. Contact Details
You will be required to enter your contact details in the next step. Your contact information will be shown on the footer of your website. You can enter your name, address, phone number, and email address in this section.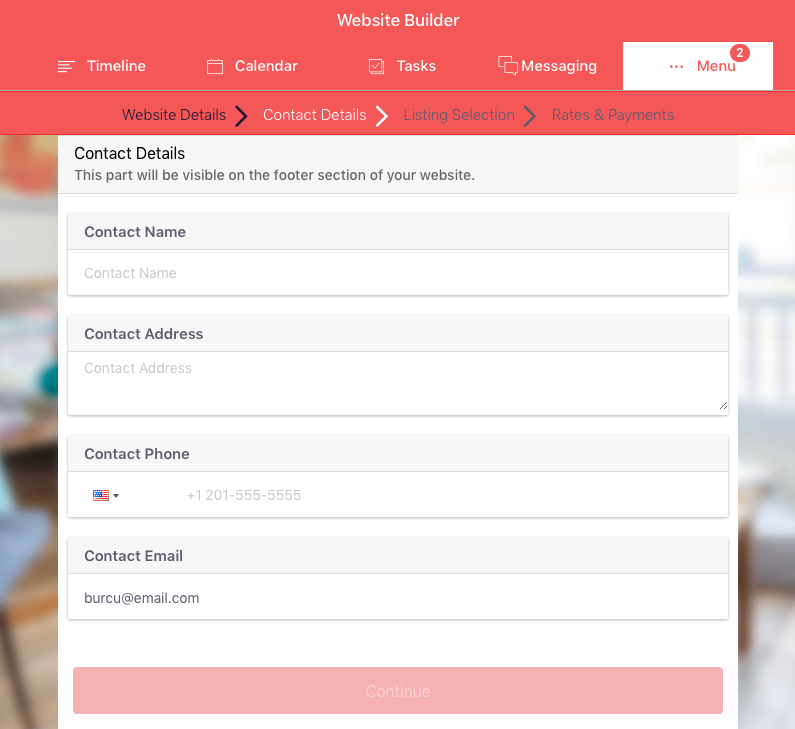 Please keep in mind that Contact Name and Email sections are necessary to move onto the next step.
4. Listing Selection
In this section, you basically need to select the listings that you want to include on your website. You can simply click on select all to include all of your listings.
5. Rates & Payments
This section includes the payment information for your website. The mark-up rate is the rate that you want to add on top of your Airbnb prices. For instance, if you put 10% on top your of your prices which is USD 100 on Airbnb, your guests will pay USD 110 to book your place through your direct booking website.
There are two options to get bookings on your website: Get email inquiries or accept online payments.
Email inquiries work like Airbnb inquiries. You will receive an email regarding the reservation from your guest. After that, you need to handle the payment if you accept it or simply reject the request.
If you would like to get direct bookings and accept online payments, you need to link your Stripe account since the payment will be handled by Stripe. This option will give your guests the opportunity to book your place instantly. You can add your Stripe account by clicking on the 'Add New Stripe Account' if you haven't already added it to your account.
Also, you can decide on your pre-payment plan and final payment if you want to accept online payments. For instance, you can charge your guests 50% of the payment first, and then receive the rest of it 15 days before check-in date.
Further instructions for your own domain
If you would like to use your own domain, please send us a request by the steps above. After that, we will forward you an email with further instructions and the cost of using it