Editing Pages
Your website comes with two default pages: Homepage and About Us. You can customize these pages and also create new ones by going to Menu > Website Builder > Edit Website > Pages.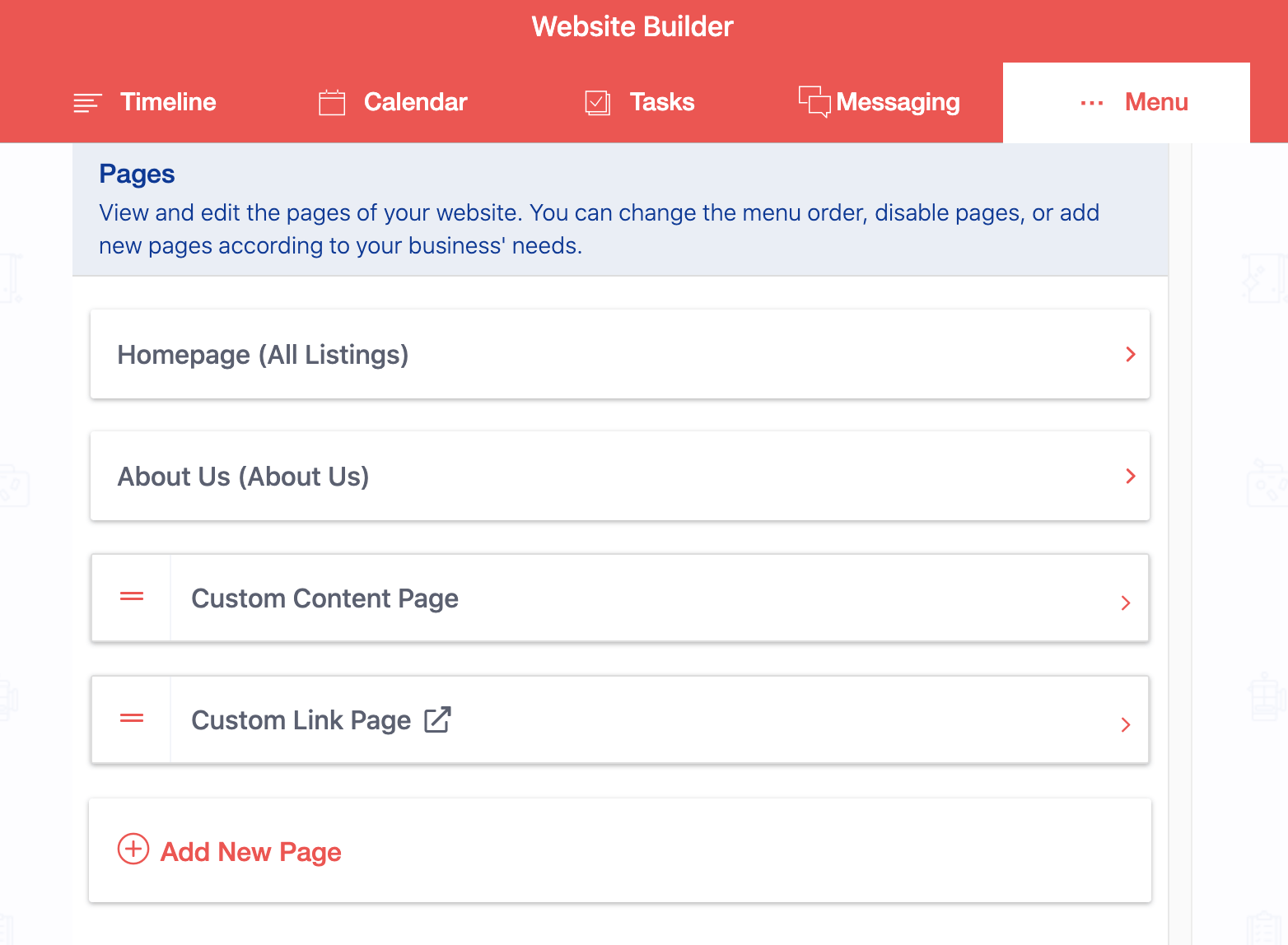 Homepage
Your visitors will see your homepage when they first enter your website. Therefore, it is essential to customize your homepage according to your needs.
Here is the list of visual settings you can edit on this page:
Menu Label
Menu label appears on the Menu (header) of your website
Page Description
A brief summary of your website. Search engines often display this in search results.
Page Title
The title appears on right above your website's search section.
Show Map
You can show your listings' locations on your website. However, you have three different options here. You can hide the map, show your approximate location, or show the exact location to your guests.
Header Image
This is the image behind the main title. We would like to kindly remind you that the optimum size is at least 1200px wide for the header image.
About Us
You can adjust the details of your About Us page just like your Homepage. For instance, you can edit the Menu Label, Page Title, Image, and About Text.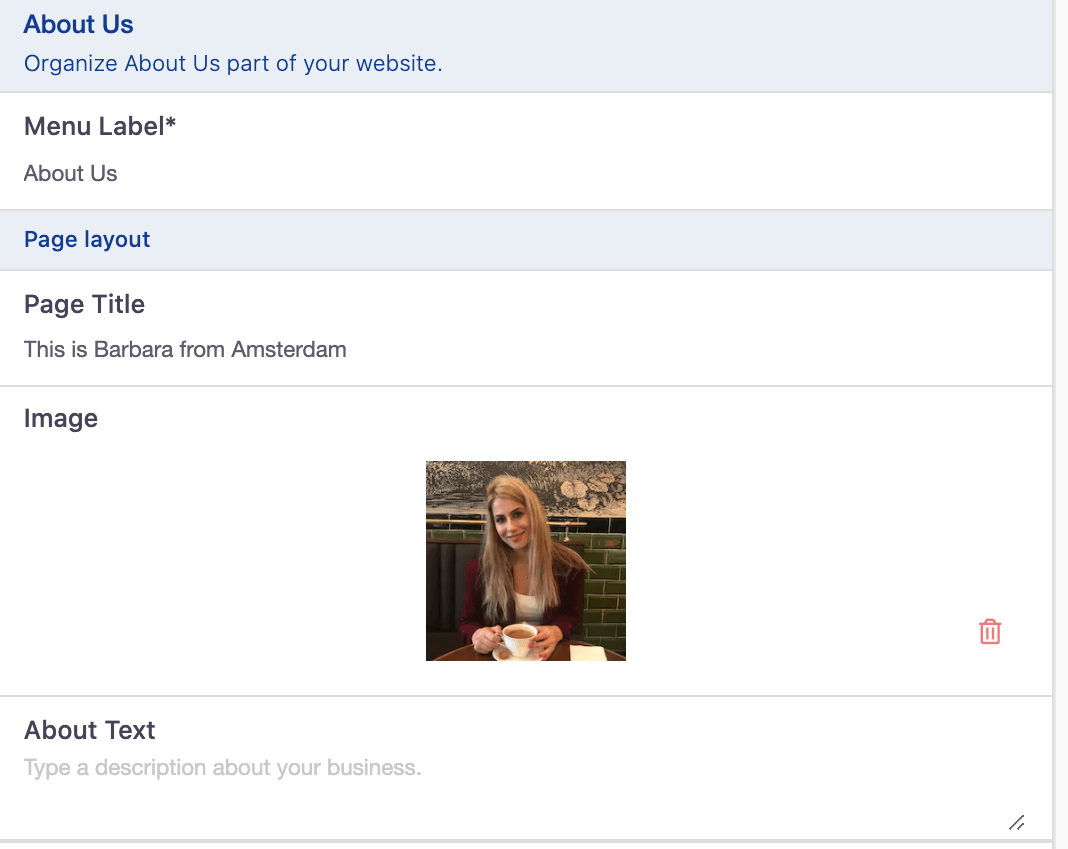 You can also show your Airbnb Superhost badge, Airbnb reviews, and Booking.com reviews on your About Us page.

Custom Pages
You can also create custom pages in addition to your Homepage and About Us page. There are two types of custom pages: Content Page and Link Page.
Content pages allow you to create a new page inside your website and they can come in handy for your various needs.
You can add external links to the Menu of your website by using Link Pages. For instance, you can direct your visitors to your Airbnb reviews page.