Edit Your Website Whenever You Want
You can edit the details of your website whenever you want. For instance, you can change the header image, update your listings' information, or even deactivate it on Your Porter App. As you might guess, editing your website is an easy process as much as creating it!
In order to do so, you need to go to Menu > Website Builder > Edit Website section and click on the website that you want to update. After that, you will reach the screen below where you can select the related option and edit your website.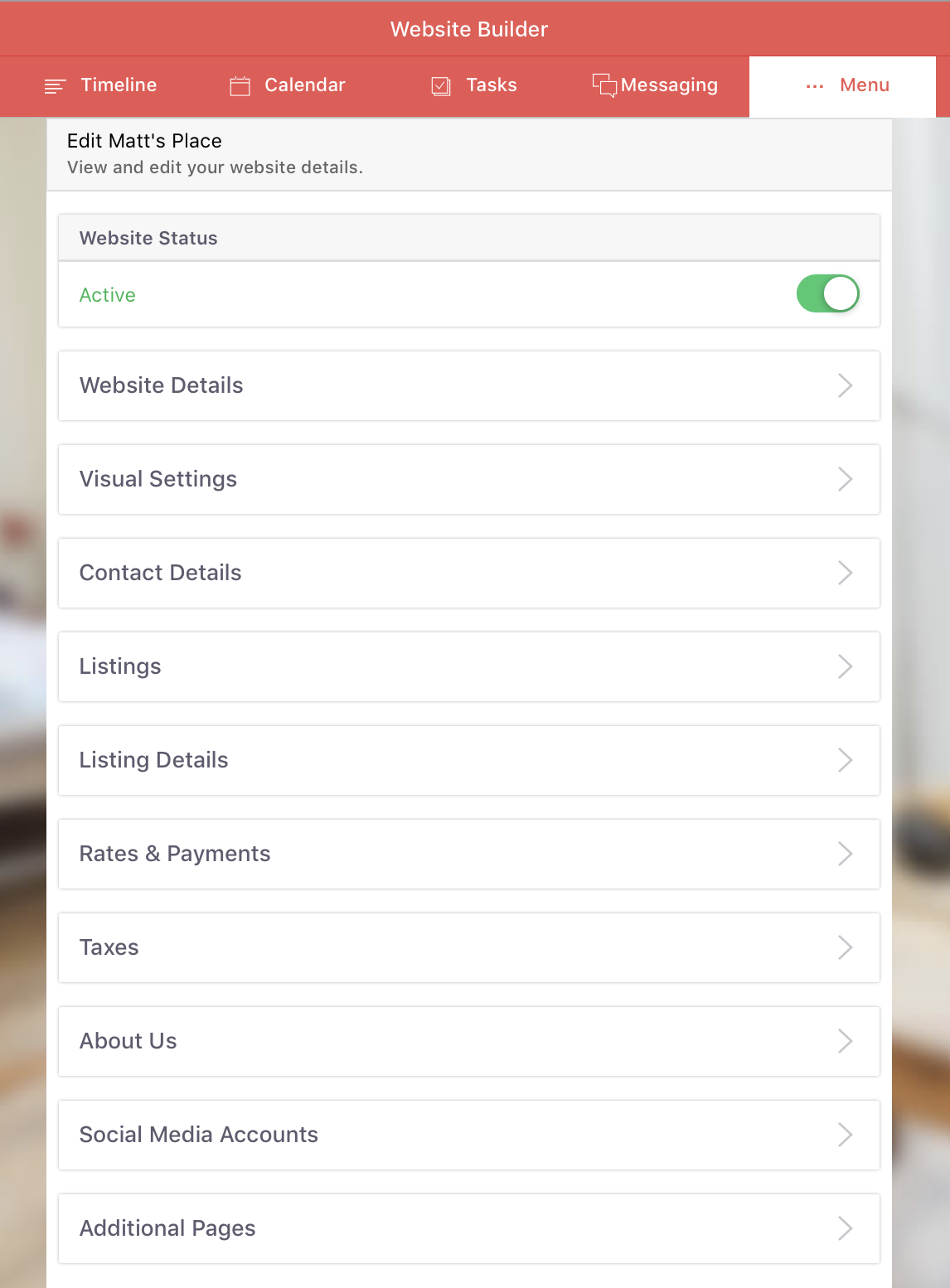 Website Status shows your website's current status as it is active or deactivated at the moment so that you can simply change your website status.
Website Details
Website Details section allows you to update your website' name which will appear on the browser and add Google Analytics Tracking Code.
Please keep in mind that the name and domain of your website are different terms and you need to contact us or create a new website if you want to change your domain.