Promo & Discount Codes
You can give discounts to your loyal customers by creating promo codes for selected listings, time period, or reservation period with Your Porter App.
You can create your first Promo Code by going to Menu > Website Builder > Edit Website > Promo Codes Page.
You can click on Create First Promo Code button and select your listings to continue. Then, you need to enter the details of your coupon code.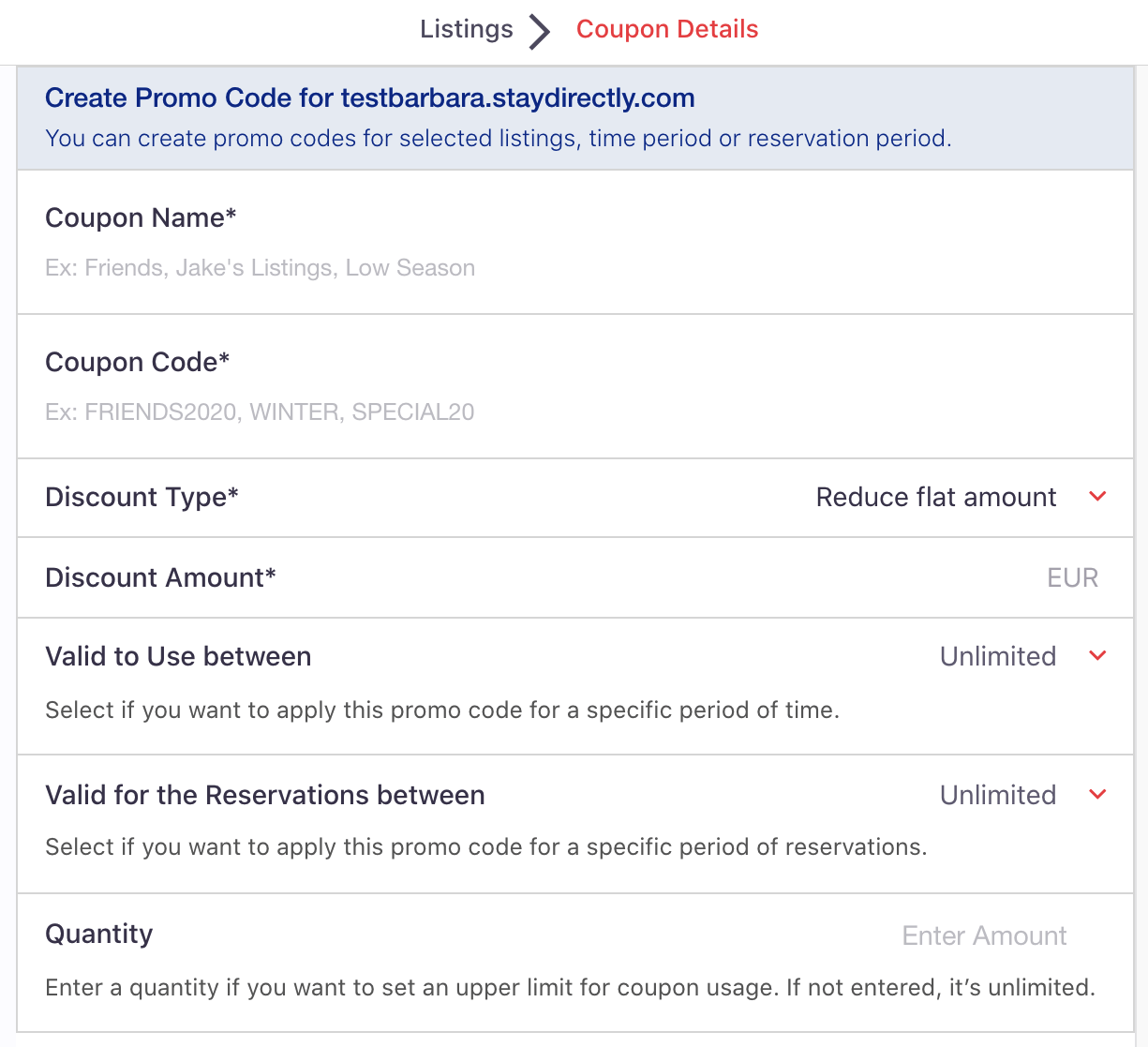 There are three discount types that you can offer to your guests: Percentage discount, Flat amount discount, and Cleaning fee discount. You can use different types for your different coupon codes according to your needs.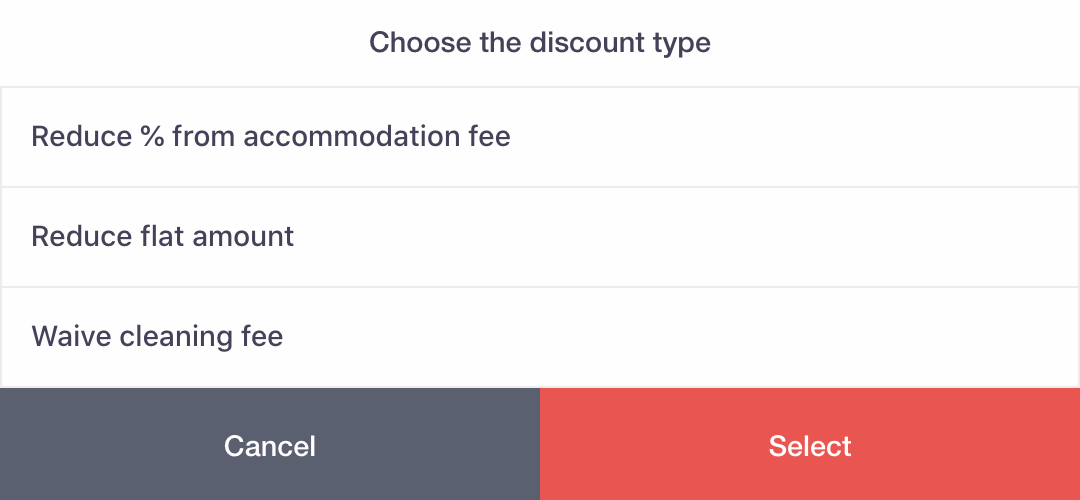 Aside from the discount type, there are various options for you to customize the details of your Promo Code. Here is the list of all fields on this page with their detailed explanations:
Coupon Name
It used to distinct your coupons from one another. Required.
Coupon Code
A unique code for your guests to get their discounts. Required.
Discount Type
Type of the discount you would like to offer your guests. Percentage, Flat Amount, and Waive Cleaning Fee are the available options. Required.
Discount Amount
If you choose Percentage or Flat Amount as your discount type, you need to enter the amount of the discount.
Valid to Use between
You can define your promo code to be valid for a specific period of time. Optional.
Valid for the Reservations between
You can define your promo code as to be valid for a specific period of reservations. Optional.
Quantity
Enter a quantity if you want to set an upper limit for coupon usage. If not entered, it's unlimited. Optional.
Click on Complete after you filled your coupon details. You will be directed to your Promo Codes page where you can see end edit your existing Promo Codes for your website. You can add/remove listings for your Promo Code, edit its details, or simply delete your code from this page.
Your guest can enter their coupon code on the payment page and claim their discount. You can email your Promo Codes to your previous guests or create Facebook/Google ads to drive more traffic to your website.